How to Visit the World's Most Upscale Destinations on a Budget
Jacquelyn
October 2nd, 2018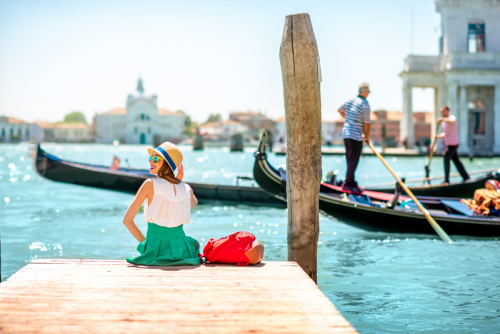 Ordering foreign currency is easy with OnlineFX.
Planning an exciting trip doesn't always have to mean breaking the bank. There has never been a better time to transform an expensive trip into a frugal excursion.
That's why we've put together some of the best tricks and strategies to help you save money, all while visiting some of the world's most upscale destinations.
Paris, France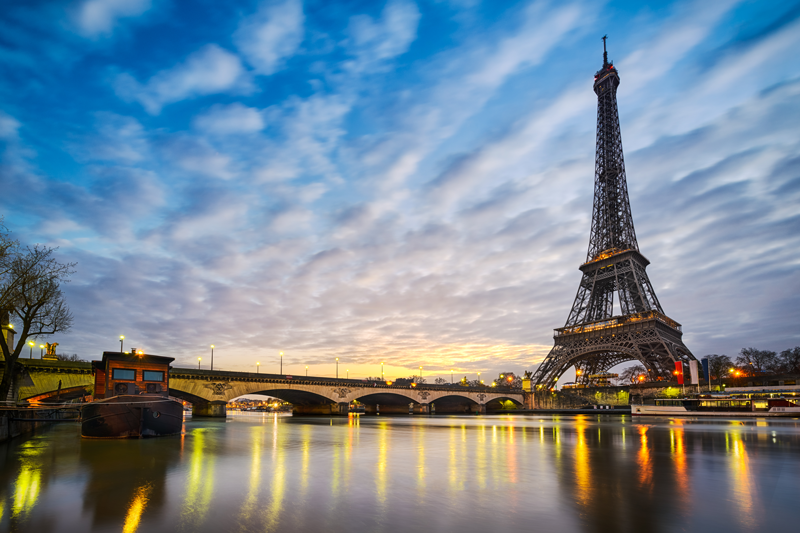 Paris is a dream destination for many people, but getting the most out of your trip for the least amount of money depends on when you go, how you get there, and where you stay.
Receiving good hotel rates depends on when you go. The lowest rates are from November to April. If you book several months in advance, some locations will offer further discounts with other perks included!
The Haut Marais and Montmartre are just two residential neighborhoods where you can find restaurants that serve scrumptious meals and wine for only around 35 - 50 euros, (approximately $42.73 - $61.05 US dollars) a person for dinner.
Getting around Paris can be done on foot, which not only saves money but also allows travelers to see the beauty of the city. Paris is designed for walkers, with walking paths and sidewalks all around. If need be, a long distance can be traveled through the city's bike-share system. Velib is an inexpensive bike system.
London, England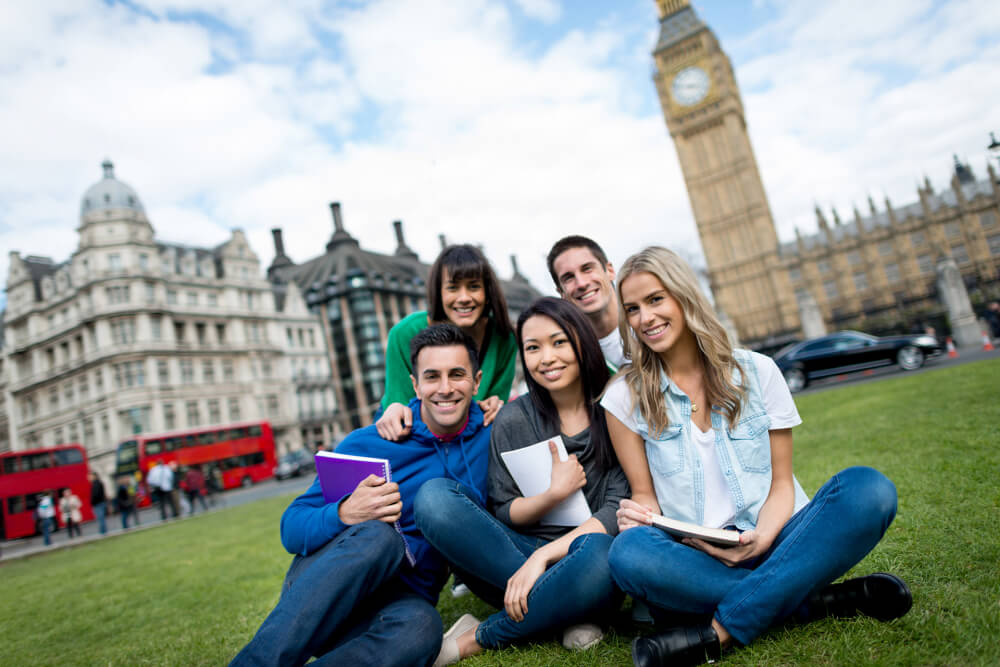 It isn't very difficult to visit London a budget, especially in January when it is the cheapest month to visit. Hotel rates are lower in September through February than during the summer months.
For lunch, a meal at a food hall, such as Bang Bang Oriental, or at one of the food markets such as Borough Market can be delicious and low-cost. At dinnertime, it could be a great idea to visit a pub in order to try traditional British cuisine, like fish and chips.
St. Paul's Cathedral has low-cost entry fees and is a popular attraction for tourists. In addition, many of London's museums have free admission, such as the Tate Modern. Art galleries are also free, while some theater houses sell discounted tickets for same-day shows.
Karpathos, Greece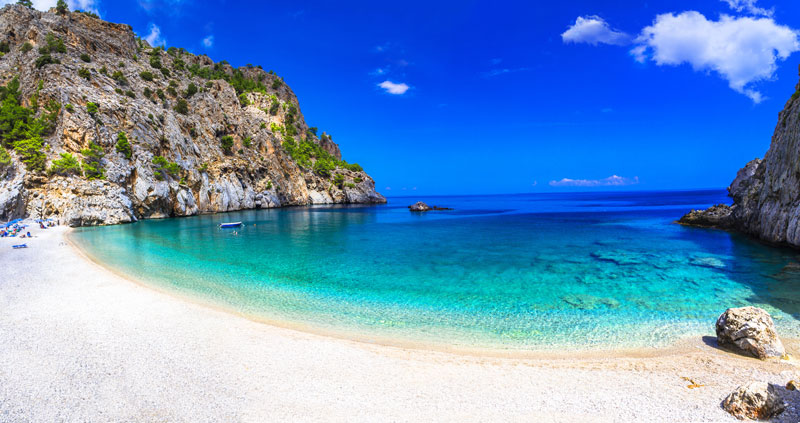 Karpathos is a Greek island which compares to Santorini and Mykonos as far as beauty and culture, but with the advantage of lower prices. Aside from enjoying the delightful beaches, active travelers can choose from a selection of sports: fishing, windsurfing, snorkeling, scuba diving, and sailing.
Karpathos has many apartments and studios to rent, which can be a cheaper option than staying at upscale hotels. Even then, there are many inexpensive hotels under $100, around 85 euros. When you're not staying in, there are numerous restaurants and tavernas in the countryside, where you can try traditional Greek dishes at low prices.
If you're feeling adventurous, there are hillsides with small villages, such as Arkansas, to explore. There you can find breathtaking views and stunning wildflowers. Perfect for a spur of the moment photoshoot!
Barcelona, Spain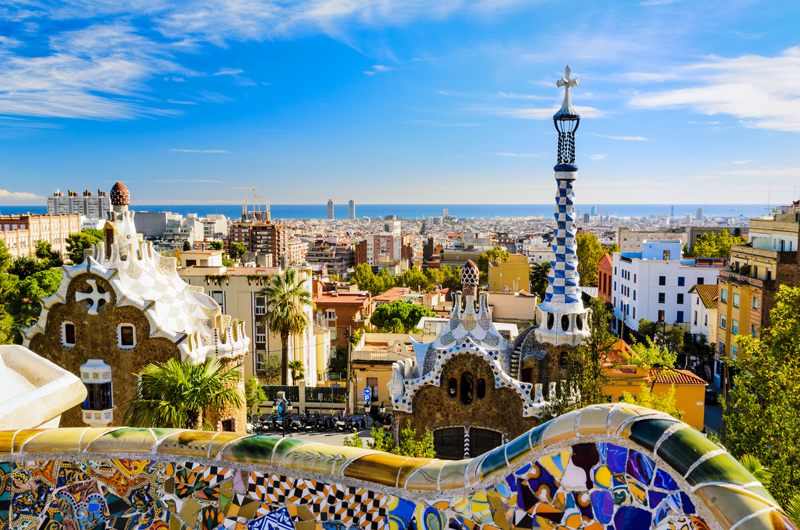 November through March, hotel rates are at least 25 percent lower. Many five-star hotels will offer appealing packages during this time of year.
Residential neighborhoods will offer lower prices for a place to stay. Les Tres Torres, for example, has a few locally run, upscale properties. Primero Primera is on a quiet, tree-lined street, perfect for a lovely vacation.
For example, a starter, main course, dessert, wine, and coffee is around 20 euros, about 24 dollars, compared with 50 euros at dinner. Lunch at the Michelin-starred eatery Caelis, where a three-course meal with wine is 42 euros, is definitely recommended!
La Paz, Bolivia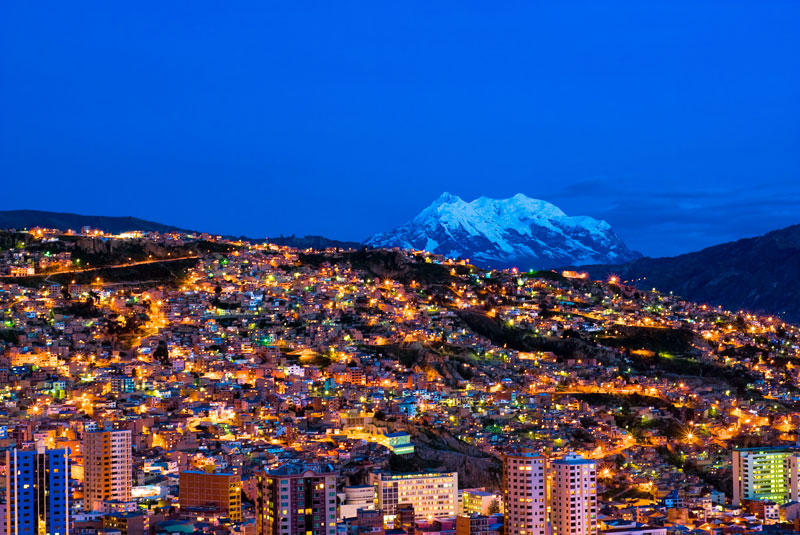 In La Paz, you can live comfortably at five-star hotels around the city, with prices almost always less than $150 per night, which is around 125 euros. But the Camino Real Aparthotel & Spa and the Casa Grande Hotel for any deals on your trip.
Visiting during the winter season, May through October is the perfect time to enjoy the slopes. If you're looking for a dynamic experience, day tours to ski on one of the highest ski slopes in the world are less than $70, about 55 euros, transportation, and food included.
There a lot of local activities, such as Cholita Wrestling, which combines WWF and lucha libra, or the Mercado de las Brujas (the Witches' Market), where you can find locally handcrafted items and some herbal and folk remedies.
Buenos Aires, Argentina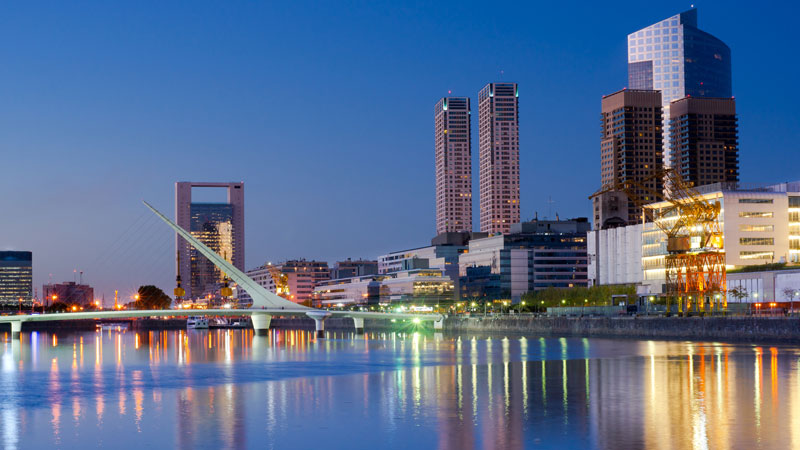 From May to September, hotel prices drop by 15 percent or more. Luxury hotels, like the Palacio Duhau Park Hyatt, will often offer promotions during these months, with breakfast typically being included.
Buenos Aires is part of the micro-theater movement. You can find tickets that are usually $10 or less, about 300 argentine pesos, a person for a series of performances in one evening. Or, you can visit a milonga, or tango hall, where you can watch locals dance, or even participate for between $5 to $8 a person, which is around 200 Argentine pesos.
High-quality meals in Buenos Aires can be well-priced. Parrillas, for example, serve hearty and reasonably priced steaks, while dinners with wine can be enjoyed for less than $25 a person, approximately 700 argentine pesos many high-quality restaurants.
Trujillo, Peru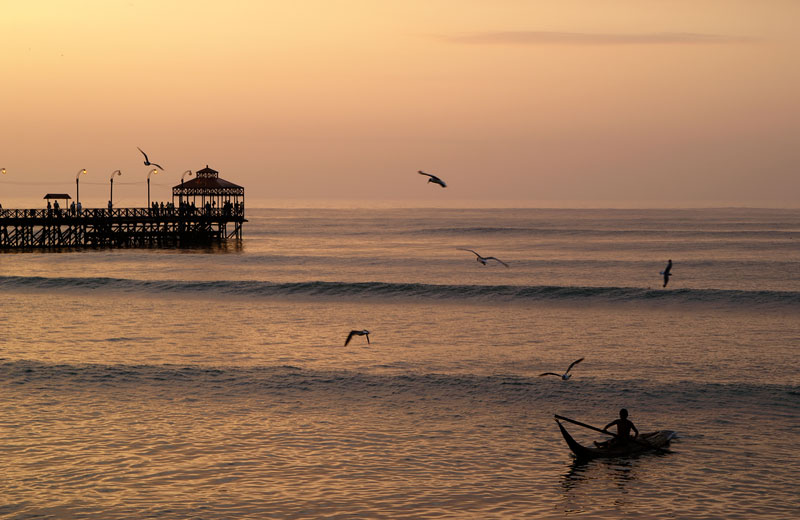 Trujillo is a dream vacation with its year-round sunshine, quality food, and beaches. Accommodations are very low-cost for many trips to Trujillo.
The four-star Costal del Sol Wyndham can run as low as $65, around 190 Peruvian sols, and a stay there can include many added luxuries. For more fun under the sun, be sure to look into the famous beach Huanchaco. Huanchaco is Latin America's first designated world-surfing reserve, and a great spot for adventure.
There are often many events going on in Trujillo that are sure to keep you excited. One popular event is the month-long Marinera Dance Festival, where you will certainly get a chance to revel in the culture of Trujillo. The area also offers many upscale restaurants that are surprisingly affordable, totaling to around 30-40 Peruvian soles, about $10-15.
Hong Kong, China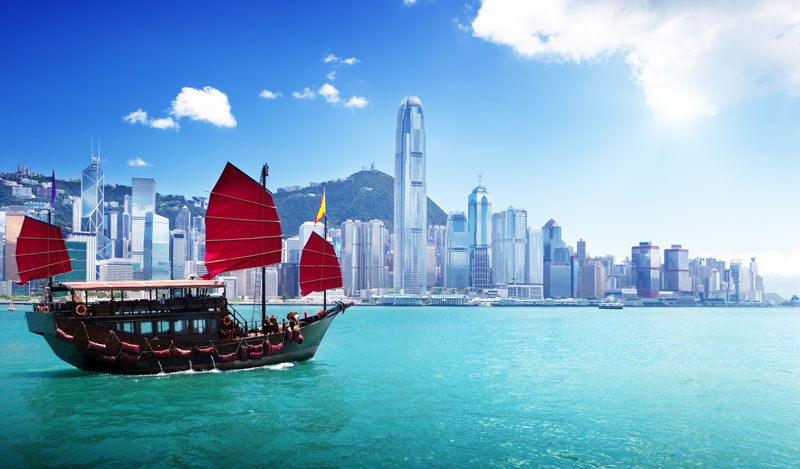 Hotel rates drop in June, July and August, due to the high-temperatures and humid weather. So, if you don't mind a little heat, these months would be ideal.
A Cantonese fine-dining experience, like Seventh Son in Wan Chai, for lunch is recommended, and will definitely be more affordable than dinner. For dinners that serve noodles or curry balls, and post-meal, head to a local bar for a cocktail. Meals at bars will definitely be cheaper than any upscale restaurant.
The best way to see the city is to book a walking tour. Little Adventures in Hong Kong, for example, has walks limited to five people that are led by local journalists and chefs and cost $115, which is approximately 731 Chinese yuan.
Mo'orea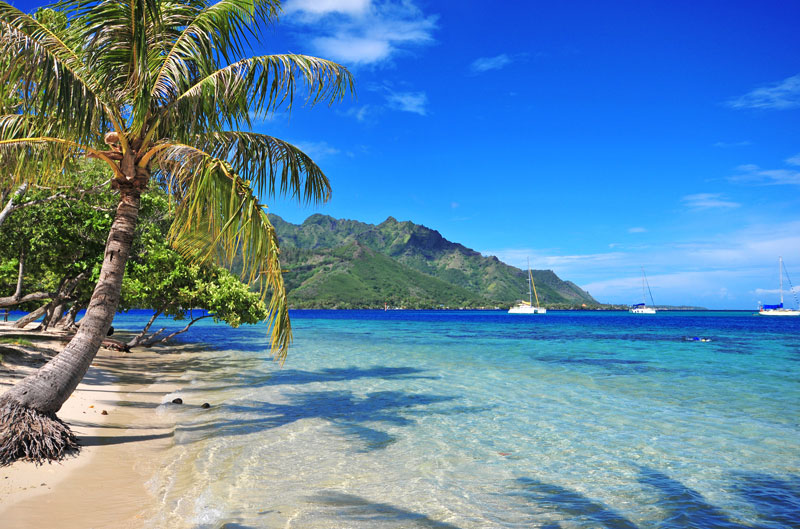 Because Mo'orea is fairly unknown to the outside world, there are many opportunities to have a luxury stay there for significantly less!
You'll be able to find cheap deals on Airbnb starting at $40 a night, approximately 4,000 Polynesian francs and five-star hotels at $200, about 19,000 Polynesian francs. You'll definitely be paying less than if you were to stay at Tahiti or Bora Bora. For example, the InterContinental in Bora Bora averages at $1,000 a night, while Intercontinental Mo'orea is around $250, which is around 24,000 Polynesian francs.
The water is warm and crystal clear, providing you with a lot of free fun. Beach days are always recommended with the beautiful weather and views. If you want to do more organized tours, Tahiti Legends and Tahiti.com offer many at $50 per person, which is around 5,000 Polynesian francs.
There are many grocery stores on the island that sell sandwiches for as low as $3 if you don't want to splurge on a meal. However, if you want to go out for a romantic dinner, many restaurants give free shuttle services to and from hotels.
About Currency Exchange International
Currency Exchange International (CXI) is a leading provider of foreign currency exchange services in North America for financial institutions, corporations and travelers. Products and services for international travelers include access to buy and sell more than 90 foreign currencies, multi-currency cash passport's, traveler's cheques and gold bullion coins and bars. For financial institutions and corporations, our services include the exchange of foreign currencies, international wire transfers, global EFT, the purchase and sale of foreign bank drafts, international traveler's cheques, and foreign cheque clearing through the use of CXI's innovative CEIFX web-based FX software www.ceifx.com