Israeli Shekel Ranked as World's Second-Strongest Currency
Jacquelyn
January 2nd, 2018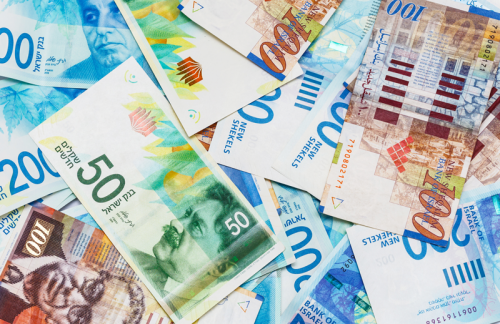 Ordering foreign currency is easy with OnlineFX.
In a recent report by Germany's Deutsche Bank, the Israeli shekel was ranked as the world's second-strongest currency.
Following only behind the Chinese yuan, this strength reflects Israel's growing economic position. Here's a brief history of the shekel and how it has become so powerful today.
What Is the History of The Israeli Shekel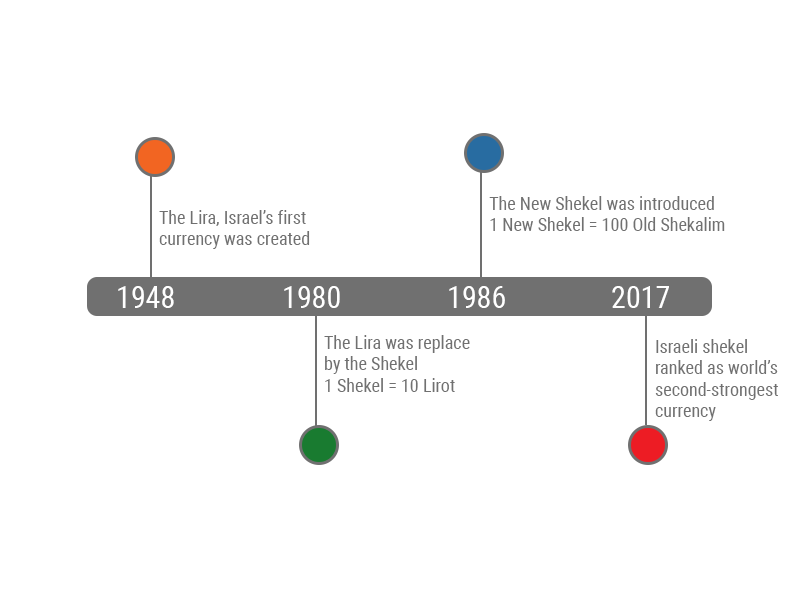 The first currency of Israel was actually the lira, created in 1948. After a debate about the currency's non-hebrew name, the shekel emerged in 1980. However, this shekel suffered frequent devaluations against not only the US dollar but other foreign currencies as well.
On January 1, 1986, the Israeli new shekel was introduced as a result of a 1985 Economic Stabilization Plan. Since then, the Bank of Israel has been able to maintain a stable currency and the shekel is exchanged in many places around the world.
How Much Is the Israeli Shekel Worth Now
Dr. Gautam, Deutsche Bank's strategic foreign currency analyst, has reported during the past year, the shekel has appreciated 6.1 percent against the currencies of Israel's main trading partners. This includes the following currencies:
U.S. dollar

British pound

euro

Japanese yen
Some of this can be attributed to the fact that Israel is currently holding one of the largest reserves of foreign currency in the world. At the end of September, the Bank of Israel reported holdings of $111 billion.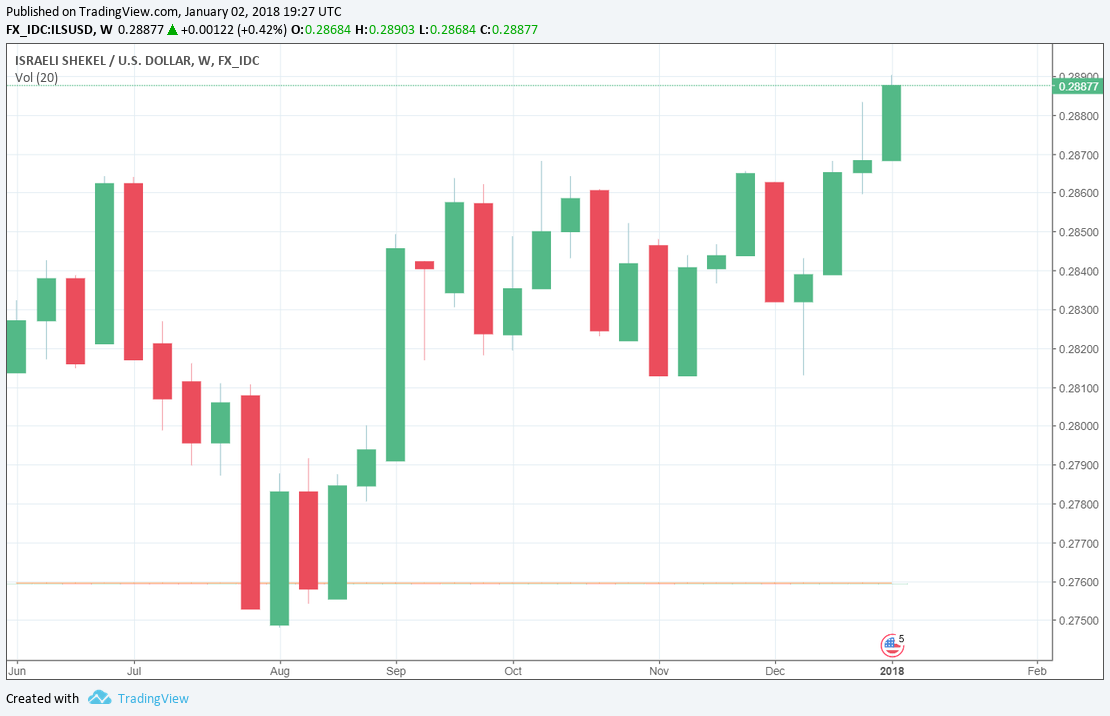 Source: TradingView
Exports Over Imports in Israel
Israel also displays an excess amount of exports of goods and services over imports of these.
While having a strong currency can create more challenges for exporters, "Israel's exports rose 6 percent during the first half of 2017," according to the Israel Export and International Cooperation Institute.
Their high level of exports exhibits the high levels of productivity Israeli companies maintain. Since the introduction of the new shekel, the Bank of Israel has not only been able to maintain economic stability, but has seen an immense growth over the years.
As you can see, 2017 has proven to be a very strong year for the Israeli shekel. From record breaking foreign reserve holdings to being announced as the world's second-strongest currency, we will have to continue to see where the Israeli shekel stands among the world's top currencies.
About Currency Exchange International
Currency Exchange International (CXI) is a leading provider of foreign currency exchange services in North America for financial institutions, corporations and travelers. Products and services for international travelers include access to buy and sell more than 90 foreign currencies, multi-currency cash passport's, traveler's cheques and gold bullion coins and bars. For financial institutions and corporations, our services include the exchange of foreign currencies, international wire transfers, global EFT, the purchase and sale of foreign bank drafts, international traveler's cheques, and foreign cheque clearing through the use of CXI's innovative CEIFX web-based FX software www.ceifx.com