Cinque Terre Will Soon Start To Limit Travelers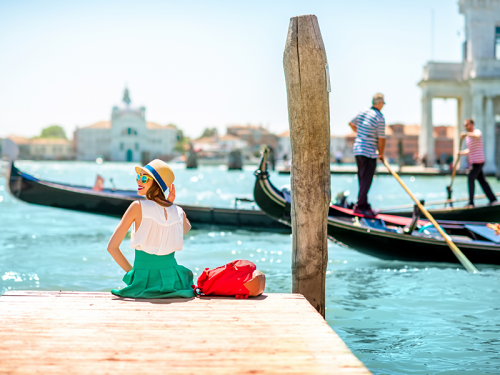 Italy's most visited destination, Cinque Terre will soon begin limiting tourists requesting for all travelers to provide a ticket in order to access this hot spot.
The Italian officials have now announced that they will be taking specific measures to make sure they preserve the beauty of the villages because they are in delicate conditions.
In an effort to help with this agenda, they are looking to limit the amount of foot traffic from 2.5 million tourists in 2015 to 1.5 million per year. Vittorio Alessandro, of Cinque Terre National Park said, "We will certainly be criticized for this, but for us it is a question of survival," according to Daily Mail.
Tickets to buy Cinque Terre Cards are going to soon be provided through the website of the Parco Nazionale delle Cinque Terre. All of the revenue they receive from the cards will be used for the recovery of the area.
How much does it cost for the Cinque Terre Card?
1 day Adults: € 7.50 ($8.22 USD)*

2 days Adults: € 14.50 ($15.90 USD)*

1 day Children: € 4.50 ($4.93 USD)*

2 days Children: € 7.20 ($7.89 USD)*
What does the Cinque Terre card include?
Access to the park area

Guided visits, depending on the planning

Use of the Bus Services managed by ATC within the villages

Use of the toilets with fee

Participation in the workshops of the Park's Environmental Education Center

WI-FI internet connection in the park's hot spots

Reduced-price ticket to visit the Civic Museums in La Spezia (Amedeo Lia, Castello San Giorgio, CAMeC, Sigillo, Palazzina delle Arti, Etnografico, Diocesano)
Now on the other hand, reports are saying the Cinque Terre is not limited, but a controlled management. Patrick Scarpellini, Community of the Park Director explained that Cinque Terre "is not limited."
Officials only wanted to raise awareness that they will begin offering a "Cinque Terre Express" pass starting March 26. And highlighted that tourism numbers have sharply increased due to cruise layovers. Which caused concern for officials to solve the issue and protect it from any future environment decay.
The announcement was made to let travelers know they have initiated a study of traffic flows to create an app that will guide travelers to know what areas should be avoided to get away from traffic jams and crowds, to help travelers experience a more enjoyable Cinque Terre visit.
For more updates on this information and travel tips, join our platinum passport today, so you can always travel like a pro. Also, keep in mind the US dollar (*) prices are only estimates for you to have a general idea. Feel free to call one of our branch locations for a live currency exchange rate.
About Currency Exchange International
Currency Exchange International (CXI) is a leading provider of foreign currency exchange services in North America for financial institutions, corporations and travelers. Products and services for international travelers include access to buy and sell more than 90 foreign currencies, multi-currency cash passport's, traveler's cheques and gold bullion coins and bars. For financial institutions, our services include the exchange of foreign currencies, international wire transfers, purchase and sale of foreign bank drafts, international traveler's cheques, and foreign cheque clearing through the use of CXI's innovative CEIFX web-based FX software www.ceifx.com