London Looks To Become Center Of Chinese Currency Exchange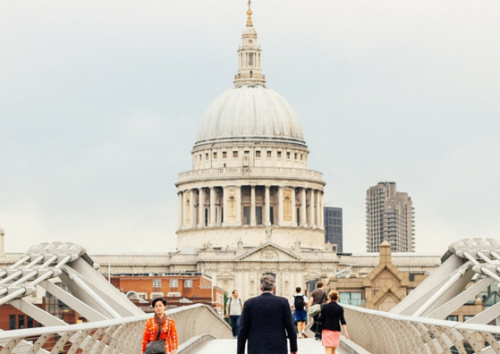 London already has 40 percent of global foreign exchange trading and wants to build on its dominant position by grabbing a major share of offshore renminbi trading.
London's prowess in foreign-exchange trading has been a frequent theme in the past week as bankers and politicians cite a statistic from The City UK, a financial services lobby group: London trades more dollars than New York and more euros than all of Europe combined.
Data backs up the belief that London's gravity is pulling in renminbi trading.
Peak transactions in the offshore currency against the U.S. dollar take place at 7 a.m. London time, reflecting the handover from Asia when London currency traders are at their desks, according to ICAP Plc data.
"London, just because of the time zone, there's obviously a lot of European trades with China, but there's also a bridging point to the U.S. hours and it's well used to being an international trading hub," said Mark Hemsley, CEO of Bats Chi-X Europe.
"London is definitely the international center if you consider Hong Kong part of China. But really Hong Kong is where the market is."
The same report heralded "The unrivaled depth and liquidity of London's capital markets" and the "Unparalleled financial partnership" between the countries.
London is far from the only city trying to develop closer ties to China. Like London, Frankfurt has agreements with the People's Bank of China to get a share of the offshore renminbi market.
About Currency Exchange International
Currency Exchange International (CXI) is a leading provider of foreign currency exchange services in North America for financial institutions, corporations and travelers. Products and services for international travelers include access to buy and sell more than 80 foreign currencies, multi-currency cash passport's and traveler's cheques. For financial institutions, our services include the exchange of foreign currencies, international wire transfers, purchase and sale of foreign bank drafts, international traveler's cheques, and foreign cheque clearing through the use of CXI's innovative CEIFX web-based FX software https://www.ceifx.com.