Marriott Reveals Plan To Buy Starwood Hotels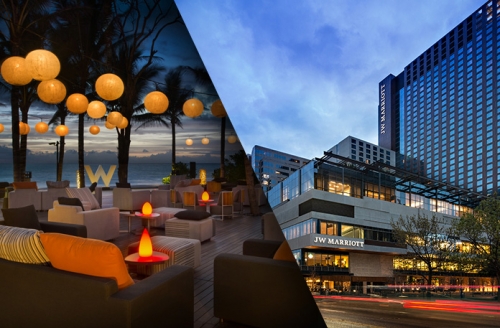 Marriott International will buy Starwood Hotels & Resorts Worldwide for $12.2 billion to create the world's largest hotel chain with top brands including Sheraton, Ritz Carlton and the Autograph Collection.
The combined company will own or franchise more than 5,500 hotels with 1.1 million rooms worldwide and give Marriott greater presence in markets such as Europe, Latin America and Asia including India and China.
Arne Sorenson, Marriott's CEO, told CNBC's "Squawk Box" on Monday that company officials were "Dissuaded" at first.
"We have been in the business for a long time but Starwood is more global than Marriott is," Sorenson, said.
"It's a good thing that we will have more sources from around the world." Starwood had essentially put itself up for sale in April, when it said it was considering strategic alternatives, taking about 14 percent off its stock up to Friday's close.
Starwood's shareholders will get 0.92 Marriott Class A share and $2 in cash for each share held.
After the transaction closes, the company is expected to add three Starwood members to its board, which will expand to 14 members.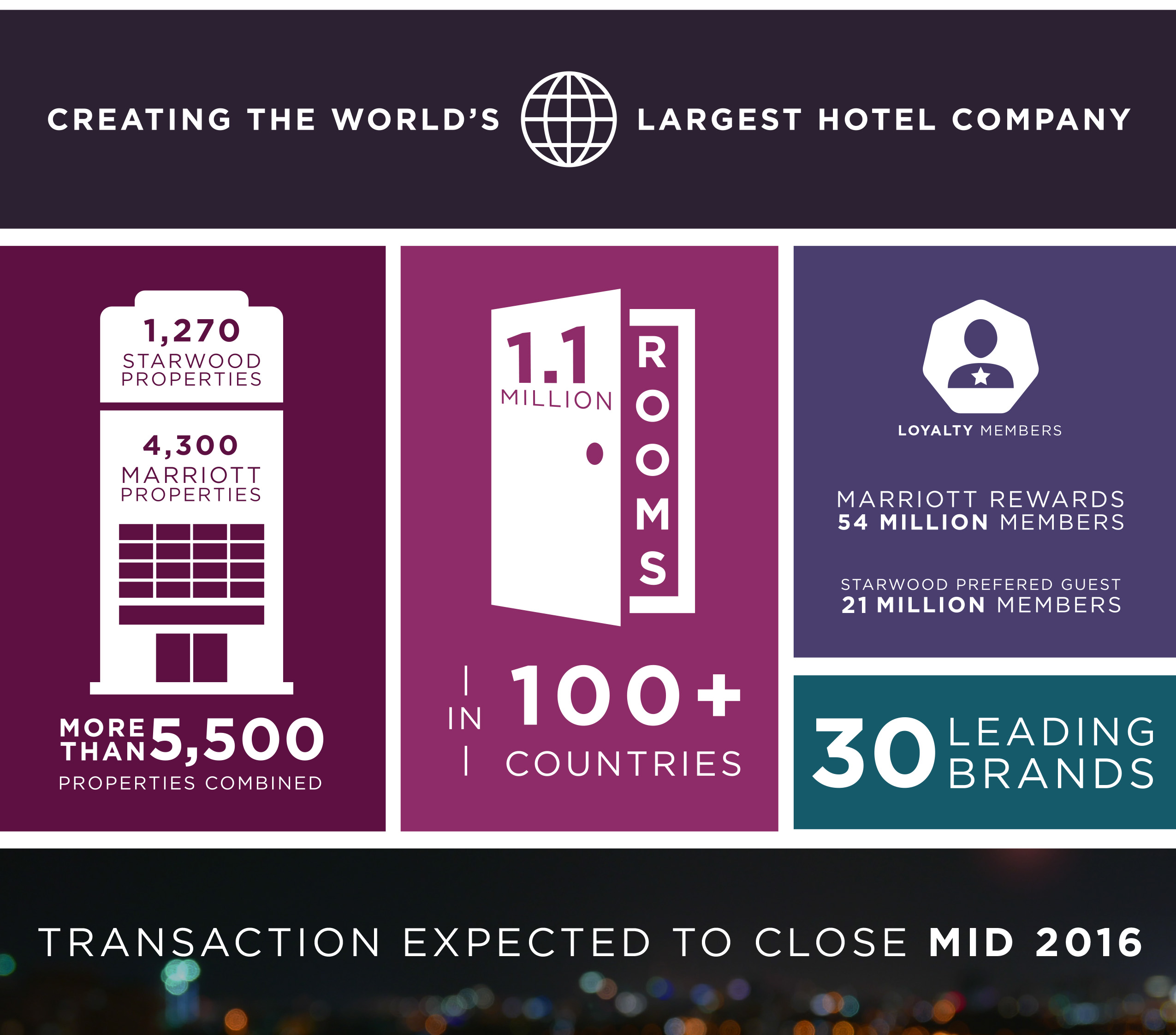 About Currency Exchange International
Currency Exchange International (CXI) is a leading provider of foreign currency exchange services in North America for financial institutions, corporations and travelers. Products and services for international travelers include access to buy and sell more than 80 foreign currencies, multi-currency cash passport's and traveler's cheques. For financial institutions, our services include the exchange of foreign currencies, international wire transfers, purchase and sale of foreign bank drafts, international traveler's cheques, and foreign cheque clearing through the use of CXI's innovative CEIFX web-based FX software https://www.ceifx.com/.