National Bank of Poland to Release New Collector Banknote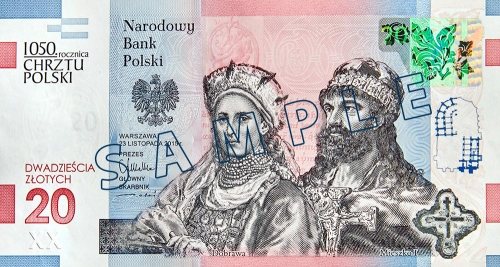 The National Bank of Poland has announced they will be releasing a new collector banknote to celebrate the 1050th anniversary of the baptism of Poland. The banknote will be featured on the 20 Poland Zloty and is scheduled to be released on April 12, 2016 to the public. 
This year is extra special because it marks the 1050th anniversary from when Mieszko I of Poland, the ruler of the Polans from 960 until 992 was baptized. It was believed that as first Christian ruler of Poland, Mieszko I is considered the de facto creator of the Polish state.
From that moment on, they were introduced to a whole new world that represented a new culture, new institutions, and legal provisions, spreading throughout the political, economic, social and cultural life. And his main source of influence was his Bohemian wife Dobrawa, which is the woman sitting next to him on this new banknote.
The designer for this new collection banknote is Krystian Michalczuk and the dimensions will be 144 x 77 mm. Now for those of you that know most banknotes are one of a kind collectible pieces of art, must also know they are symbolic pieces of history. So we invite you to take a closer look at the back of the new collector banknote.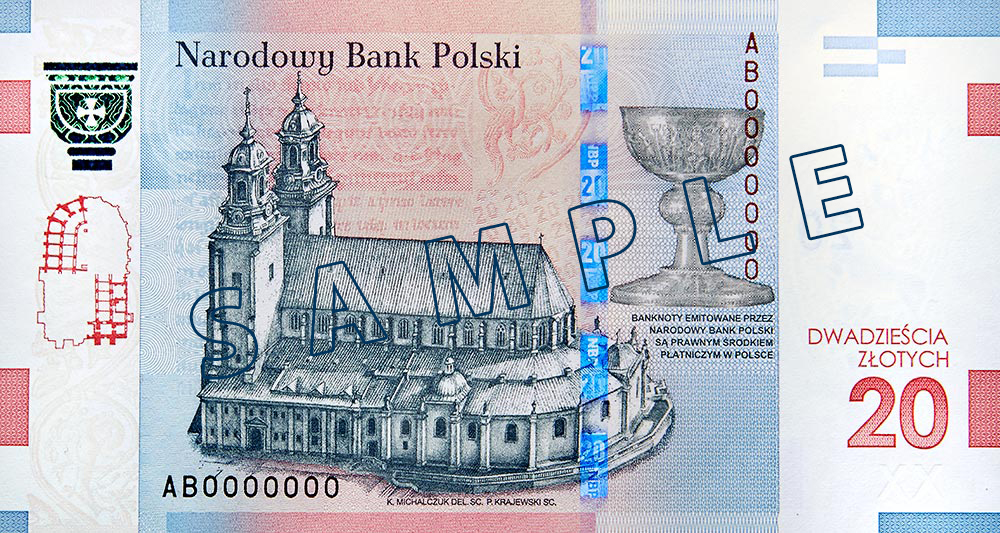 For more updates on the Poland Zloty (PLN) and more foreign currencies, join our platinum passport now to never miss a beat. And if you'd like to reserve yours at absolutely no cost, give us a call at one of our branch locations today. 
About Currency Exchange International
Currency Exchange International (CXI) is a leading provider of foreign currency exchange services in North America for financial institutions, corporations and travelers. Products and services for international travelers include access to buy and sell more than 90 foreign currencies, multi-currency cash passport's, traveler's cheques and gold bullion coins and bars. For financial institutions, our services include the exchange of foreign currencies, international wire transfers, purchase and sale of foreign bank drafts, international traveler's cheques, and foreign cheque clearing through the use of CXI's innovative CEIFX web-based FX software www.ceifx.com