New London Tube Map Shows Walking Time Between Stations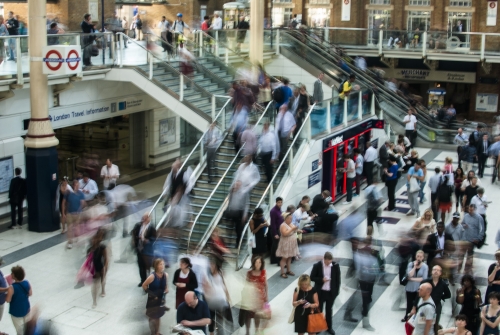 Transport for London has recently released a new alternative version of the Tube map and it's actually really useful.
The London transport manager has created a 'Walk the Tube' map, which shows how long it takes to walk between stations.
It shows that people who catch the Tube from Covent Garden to Leicester Square and Mansion House to Cannon Street are wasting both time and money, as the journey takes less than five minutes on foot.
On the other hand, the walk between Euston and South Hampstead takes a whopping 53 minutes, despite the stations being directly linked.
"What we have seen is that people are desperate for this sort of thing, so we have created it," said a TfL spokesperson.
"We focused on central London, zones 1 and 2, and based the times of our journey planner. We're investing heavily in improving walking and cycling routes across London, with all the health benefits they bring. This is going to be great for people to see how quick and easy it is to so many stations."
About Currency Exchange International
Currency Exchange International (CXI) is a leading provider of foreign currency exchange services in North America for financial institutions, corporations and travelers. Products and services for international travelers include access to buy and sell more than 80 foreign currencies, multi-currency cash passport's and traveler's cheques. For financial institutions, our services include the exchange of foreign currencies, international wire transfers, purchase and sale of foreign bank drafts, international traveler's cheques, and foreign cheque clearing through the use of CXI's innovative CEIFX web-based FX software www.ceifx.com.