Norwegian Air CEO Announced $69 Flights From U.S. To Europe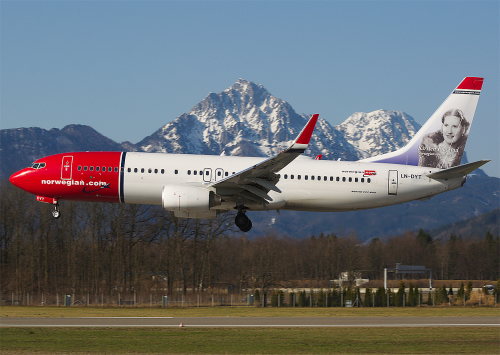 Norwegian Air Shuttle ASA has high hopes to sell one way tickets to Europe for $69 as early as 2017 by flying from U.S. airports that have low fees, Chief Executive Officer Bjorn Kjos said in an interview Tuesday.
Europe's third largest budget airline is considering flights to Edinburgh and Bergen, Norway from U.S. airports that have little to no international service today, such as New York's Westchester County Airport and Connecticut's Bradley International Airport, just north of Hartford, Kjos said.
Average prices on such routes are likely to be closer to $300 round trip, Kjos said, compared with many of Norwegian's fares that run more than $500 today because of higher fees levied by busier airports.
While airlines such as Deutsche Lufthansa AG offer travelers hundreds of destinations via connections in airport hubs, Norwegian is aiming to make nonstop service to small cities that straddle the Atlantic more common, which keeps costs low.
Kjos downplayed the competitive threat of Eurowings, saying, "I don't believe in their being able to operate low cost with a Boeing 767," in part because the wide body planes save less fuel and have smaller range than planes such as Boeing Dreamliner's in Norwegian's fleet.
Norwegian separately reported Tuesday that it filled 96 percent of long-haul plane seats in September, helping the airline post better than expected results.
Simply remember when booking that next flight on Norwegian to exchange your currency, or for those of you that don't like to carry so much cash on hand consider the multi-currency cash passport.
About Currency Exchange International
Currency Exchange International (CXI) is a leading provider of foreign currency exchange services in North America for financial institutions, corporations and travelers. Products and services for international travelers include access to buy and sell more than 80 foreign currencies, multi-currency cash passport's and traveler's cheques. For financial institutions, our services include the exchange of foreign currencies, international wire transfers, purchase and sale of foreign bank drafts, international traveler's cheques, and foreign cheque clearing through the use of CXI's innovative CEIFX web-based FX software www.ceifx.com.