This Is What 365 Days Without A Vacation Does To You
Ryan
September 10th, 2015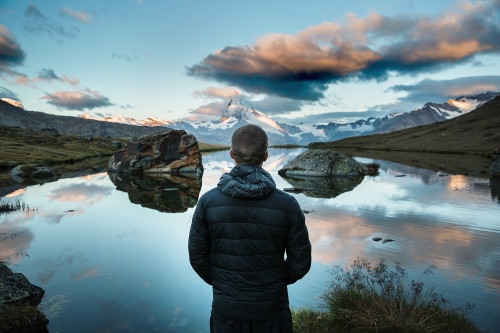 Before enduring another year without an official getaway, either because of work commitments or an otherwise hectic routine, consider the following:
A growing body of literature across the fields of medicine, psychology, and management has confirmed what the body and mind already instinctively know. Working without a real break can take a serious toll on one's mental and physical health.
The toll on your body
Data collected in 1991 from a renowned ongoing longitudinal project started in 1948, called the Framingham study, shows that female homemakers who took vacation once every six years or less had nearly twice the risk of developing heart attacks or having a fatal heart problem than those who took time off at least twice a year.
The toll on your mind
Just as grueling work hours have been found to test our mental health, vacation is thought to promote it. In 2012, drawing on data from another large long term project called Whitehall II, which collects information about British civil servants, researchers from the Finnish Institute of Occupational Health and elsewhere found that people who worked more than 11 hours a day were more than twice as likely to have a major depressive episode, even in those without previous mental health issues.
One 2013 study from Sweden's Uppsala University found that people who take vacations may boost the mental health of those around them.
The toll on your work
Not surprisingly, resting the mind outside work can benefit a person's performance back in the office. By contrast, enduring relentless working hours has the opposite effect.
A 2008 study from the Finnish Institute of Occupational Health Centre of Expertise for Work Organizations over roughly five years showed that people who work a 55 hour work week demonstrated lower cognitive function, including poor vocabulary and reasoning.
Don't be discouraged if the blissful feelings of a vacation fade within days of your return. The short term benefits may lessen quickly, according to research from the University of Tampere in Finland, but the collective effect over time is vital. Says behavior scientist Jessica de Bloom: "It would be a bit like asking, why do we sleep despite the fact that we get tired again?"
Over to you
When was the last time you took a vacation? How did you feel afterwards when you came back to work? What is the biggest difference you notice after taking some time off away from work? Share your opinion and thoughts in the comments below.
About Currency Exchange International
Currency Exchange International (CXI) is a leading provider of foreign currency exchange services in North America for financial institutions, corporations and travelers. Products and services for international travelers include access to buy and sell more than 80 foreign currencies, multi-currency cash passport's and traveler's cheques. For financial institutions, our services include the exchange of foreign currencies, international wire transfers, purchase and sale of foreign bank drafts, international traveler's cheques, and foreign cheque clearing through the use of CXI's innovative CEIFX web-based FX software https://www.ceifx.com.