#PayItForward Progress Updates: CXI & EBC Foundation for Foster Children Giving Tree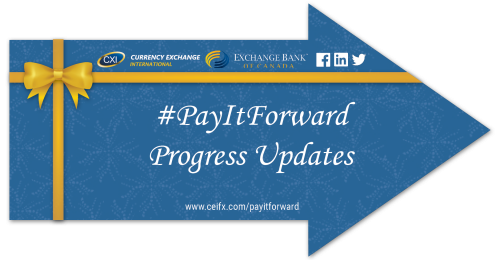 Have you heard? We introduced our #PayItForward campaign on November 13, 2017. Since then, we've had active support from our team at CXI and EBC to the Foundation for Foster Children with our Giving Tree.
Giving Tree Goal and Progress Updates
Our CXI and EBC Giving Tree goal is to replace all the donation envelopes with angels by December 22, 2017. Every gold angel represents any donation over $50, and every silver angel represents any donation under $50.
This past weekend the CXI and EBC Giving Tree was hosted at our annual CXI Christmas Party. Here's some photos and updates we wanted to share of our tree from the event.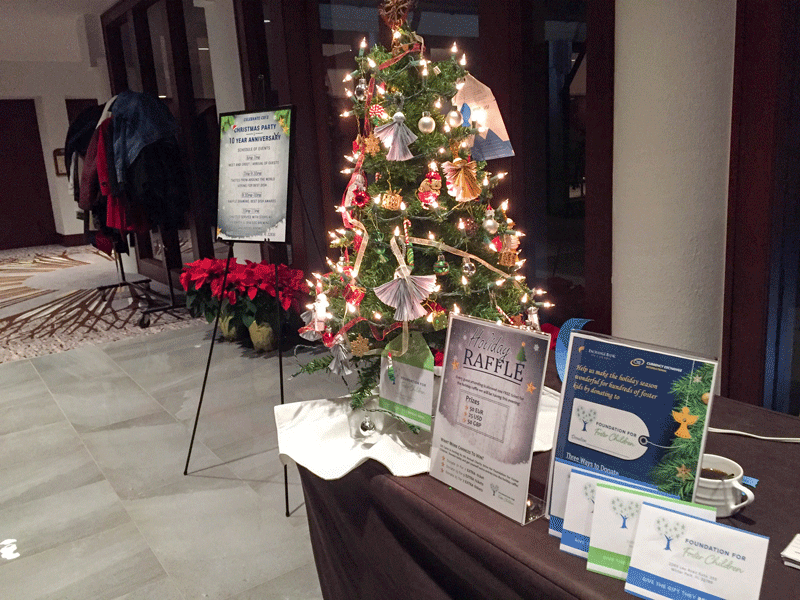 Here's some new updates on the status of our Giving Tree:
Raised a total of $777 USD
7 Gold angels
9 Silver angels
​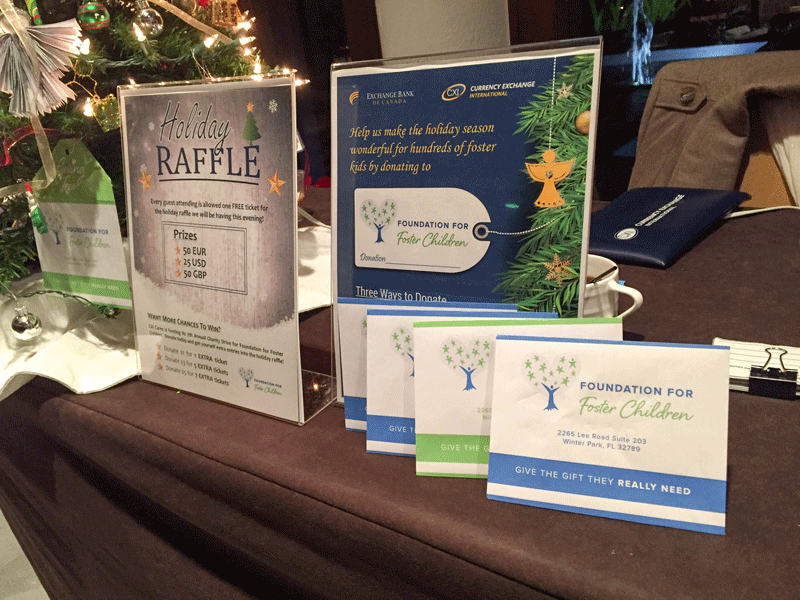 We also encouraged all of our employees and guests to participate in our CXI Cares: Holiday Raffle. Every donation of the following amounts gave everyone more chances to win:
Donate $1 for 1 extra ticket

Donate $3 for 5 extra tickets

Donate $5 for 7 extra tickets
​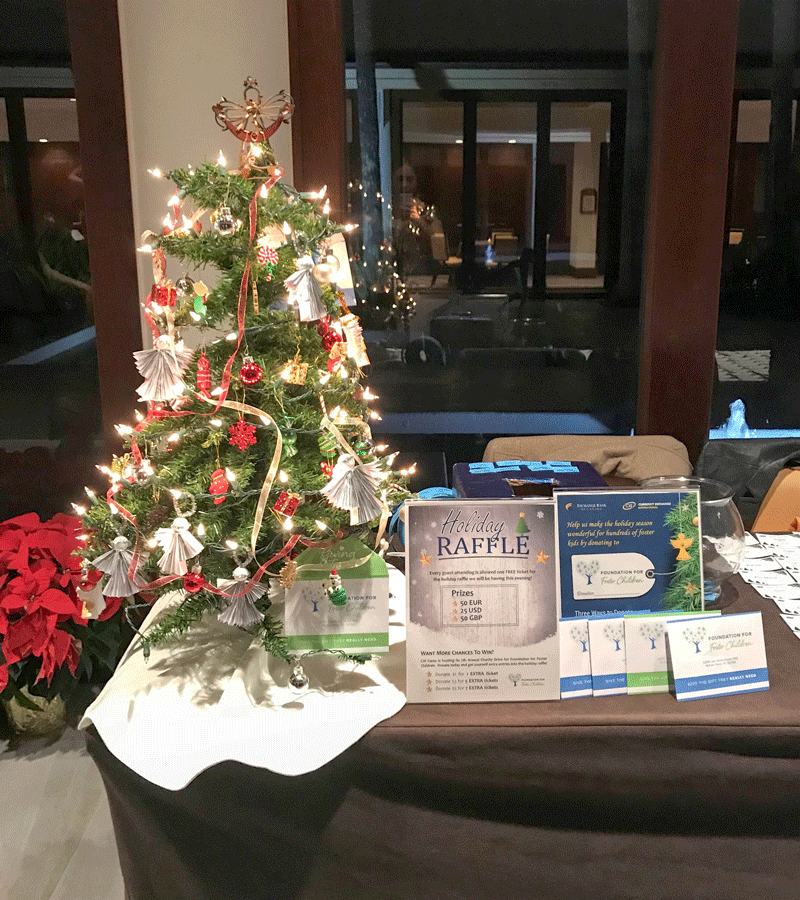 By the end of the night, we had two employees and one client who won the following grand prizes:
50 EUR - Euros

50 GBP - British pounds

25 USD - US dollars
Congratulations to all of the winners, and thank you to everyone who supported this great cause and donated.
Foundation for Foster Children's Mission
The Foundation for Foster Children is focused on enhancing the lives of children in foster care through support and advocacy to create opportunities for a brighter future.
As a customer, you can also join the cause and donate directly to the Foundation for Foster Children. Watch the video to learn more about their heartfelt mission.
You can also help change lives by dropping your change in one of their coin collection boxes by TSA in Terminal A.
Get involved and #PayItForward
Did you know as a customer of ours you can get a referral card at any of these CXI locations to #PayItForward? Here's the full list of branches where you can get a referral card.
Already have one? Then these are the participating CXI locations where you can reserve your currency in Los Angeles, New York City, and Orlando.
Hurry and don't miss your chance to participate this holiday season before January 7, 2018. Then join the conversation and share with us how you #PayItForward on Facebook, Twitter, and LinkedIn.
#CurrencyExchangeInternational Pay it Forward! Any customer referral will receive up to $5 off their exchange fee!
11/13-1/7#CitaDEALS pic.twitter.com/F9fFG03rai

— Citadel Outlets (@citadel_outlets) November 13, 2017
About Currency Exchange International
Currency Exchange International (CXI) is a leading provider of foreign currency exchange services in North America for financial institutions, corporations and travelers. Products and services for international travelers include access to buy and sell more than 90 foreign currencies, multi-currency cash passport's, traveler's cheques and gold bullion coins and bars. For financial institutions and corporations, our services include the exchange of foreign currencies, international wire transfers, global EFT, the purchase and sale of foreign bank drafts, international traveler's cheques, and foreign cheque clearing through the use of CXI's innovative CEIFX web-based FX software www.ceifx.com