Polish National Bank Upgrades 200 Zloty Banknote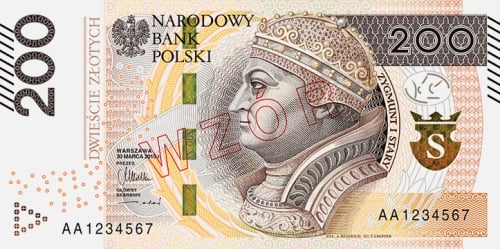 Photo: Polish National Bank
The Polish National Bank has released its new 200 banknote into circulation on Friday, February 12. This new banknote has enhanced security features. The overall design of the new banknote has not changed, but it now has more advanced security features.
On the new bill there is a thread with a visually changing effect. They also changed the sign on the front and back of the banknote, so now the elements printed on both sides of the note have the image of the crown in oval only viewed against the light. 
The left part of the banknote where the watermark is not printed, so this 200 banknote will look a little brighter and the watermark becomes more visible than the previous one.
To top this off, they implemented additional facilities for the blind and visually impaired. The first feature is 10 diagonal stripes along the short edge of the banknote. 
And to facilitate a modified geometric pattern in the lower left corner (the triangle on the front) that looks like small wheels become apparent once you touch it.
They are currently working on a 500 zloty, which will begin circulation at the beginning of 2017. For more banknote updates and more insight on forex trends, join our platinum passport today.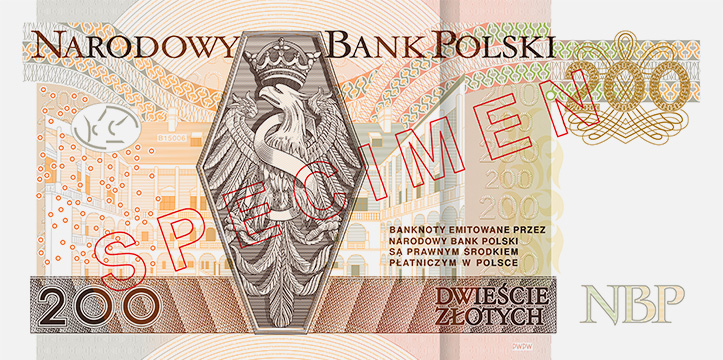 About Currency Exchange International
Currency Exchange International (CXI) is a leading provider of foreign currency exchange services in North America for financial institutions, corporations and travelers. Products and services for international travelers include access to buy and sell more than 80 foreign currencies, multi-currency cash passport's, traveler's cheques and gold bullion coins and bars. For financial institutions, our services include the exchange of foreign currencies, international wire transfers, purchase and sale of foreign bank drafts, international traveler's cheques, and foreign cheque clearing through the use of CXI's innovative CEIFX web-based FX software www.ceifx.com