UPDATE: Prime Minister Removes Indian Rupees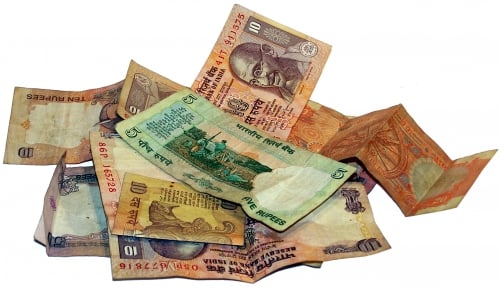 Update: CXI is able to buy and sell Indian rupees (INR) once again starting Thursday, March 23, 2017 at all of its retail branches.
This comes after a four months hiatus due to the monetary policy change issued by Narendra Modi, the Prime Minister of India, which removed all 500 and 1,000 Indian rupee banknotes from circulation upsetting the global currency market. CXI will only buy and sell current notes, not any outmoded from the policy change.
Click here to learn more about the Indian rupee denominations CXI can exchange.
The Prime Minister of India, Narendra Modi announced on Tuesday, November 8 that all 500 and 1,000 Indian rupee banknotes are eliminated from circulation starting at midnight. This decision was made to effectively help stop counterfeit currency and corruption. "Black money and corruption are the biggest obstacles in eradicating poverty," Modi said in his address to the nation after a cabinet meeting.
Now 86 percent of India's currency is considered no longer valid. They recently introduced a standard operating procedure for locals exchanging specified banknotes by placing indelible ink on their right index finger to help identify each person that has exchanged the old currency notes only once.
Since then, it was replaced with a Mahatma Gandhi new series 500 and 2,000 denomination banknotes. They will soon be releasing the new 20, 50, 100 banknote denominations. These will have a signature of Dr. Urjit R. Patel, Governor of the Reserve Bank of India, and the year of printing '2016' will be on the back of the banknote.
The Reserve Bank of India (RBI) continues having difficulties printing replacement denominations, several defects have been reported to several currencies, and new banknotes are the wrong size for ATMs. Narendra Modi has asked the public to be patient for 50 days, but this process could actually take four months.
Demonetisation of the 500 and 1,000 banknotes continued to tighten over the last two months. Counter to previous acknowledgements that small amounts of the notes would be able to be swapped out through banks until the end of the year, the RBI has ended the over-the-counter exchange practice.
The deadline to exchange all of the old banknotes in India to the RBI ended December 30. New reports state that 97 percent of all demonetised currency notes have been returned to the banking system. Which is now exposing the possibility of the government failing its attempt to destroy black money ahead of key state elections.
"The prime minister had been ill advised and the government was not prepared to handle the situation," said Nilakantha Rath, honorary fellow at the Indian School of Political Economy. "The government expectation has been belied."
About Currency Exchange International
Currency Exchange International (CXI) is a leading provider of foreign currency exchange services in North America for financial institutions, corporations and travelers. Products and services for international travelers include access to buy and sell more than 90 foreign currencies, multi-currency cash passport's, traveler's cheques and gold bullion coins and bars. For financial institutions, our services include the exchange of foreign currencies, international wire transfers, purchase and sale of foreign bank drafts, international traveler's cheques, and foreign cheque clearing through the use of CXI's innovative CEIFX web-based FX software www.ceifx.com