Shh! Here Are The Best Beaches In The Caribbean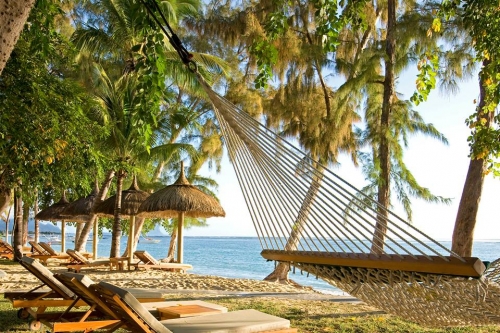 On the southeast coast, the water is ankle-deep for the first fifteen feet and gradually drops off making the beach primo for snorkeling and swimming.
Drive along Roxborough-Parlatuvier Road, turn onto one of several paved roads and you'll spot the entrance to the sweetest little beach on the island.
On the northwest coast seven miles from the capital city of Scarborough, crescent-shaped Castara Bay Beach, in the charming fishing village with the same name, is full of beachy perks like talc soft sand and awesome underwater meet and greets with sting rays, puffers, grunt fish and photogenic white-spotted moray eels.
If you have a hankering for a tight-lipped beach rendezvous, give the aptly named Rendezvous Bay Beach a try.
In Seroe Colorado on southeast side, the water is so shallow that kids can wade out quite a distance and still touch the bottom with their feet and grownups can put their feet up on one of the comfy beach beds.
Away from the jam-packed beaches on the northwest coast, Doctor's Cove Beach on the Hip Strip or Gloucester Avenue in the heart of Montego Bay dates back to 1906 when Dr. Alexander James McCatty opened one of Jamaica's first bathing clubs.
Despite its name, Pigeon Island is connected to the mainland and there's nary a pigeon in sight although a variety called the common wood pigeon once lived there, hence the islands name.