Switzerland Becomes Two-Time Winner of IBNS Banknote of the Year Award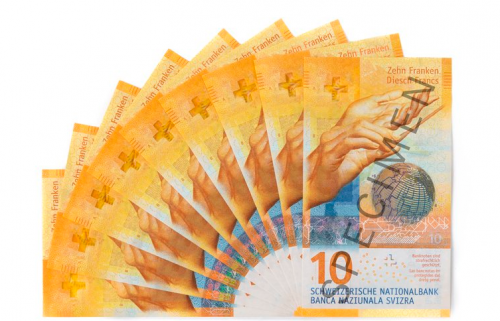 Ordering foreign currency online is easy with OnlineFX.
Each year the International Bank Note Society (IBNS) holds its prestigious "Bank Note of the Year Award." In 2017 alone, there were over 170 new banknotes issued and released worldwide. Out of these banknotes, almost a third were eligible to compete in the contest.
This year resulted in the closest vote ever, with the Swiss 10 franc taking the lead. However, the Royal Bank of Scotland's 10 pound note featuring a female scientist and Canada's $10 note with four politicians and regions were not too far behind.
How does the IBNS nominate banknotes for awards
Banknotes can be nominated for artistic merit and/or innovative security features, according to the IBNS. As Switzerland's new banknote series excels in both of these categories, it is not surprising that two francs were nominated for the award. However, since IBNS does not allow a country to compete against itself, the subcommittee chose for the 10 franc to stay in the running.
How many times has Switzerland won banknote of the year
This was actually Switzerland's second time receiving this award, as last year the new 50 franc note received this honor. Both of these notes are part of Switzerland's new banknote series that is designed to feature the many faces of Switzerland. Both of these notes continued the trend of hybrid/polymer notes being the winners for the past four years.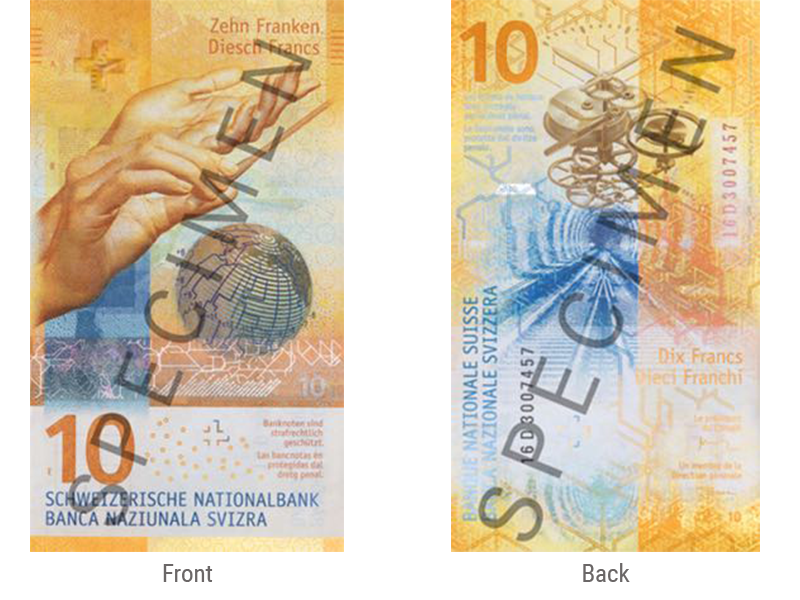 Source: Banknote News
The 10 franc note, the most recent addition to the series, was made using three layer substrate Durasafe. It displays hands conducting an orchestra (as shown above) with a globe showing times zones and punctual Swiss rail system.
These images are used to portray Switzerland's organizational talent expressed by time. If you would like to cast your vote for the 2018 winner, you can send in your nominations to the IBNS until January 31, 2019 here.
About Currency Exchange International
Currency Exchange International (CXI) is a leading provider of foreign currency exchange services in North America for financial institutions, corporations and travelers. Products and services for international travelers include access to buy and sell more than 90 foreign currencies, multi-currency cash passport's, traveler's cheques and gold bullion coins and bars. For financial institutions and corporations, our services include the exchange of foreign currencies, international wire transfers, global EFT, the purchase and sale of foreign bank drafts, international traveler's cheques, and foreign cheque clearing through the use of CXI's innovative CEIFX web-based FX software www.ceifx.com