These Countries Have the Most Foreign Currency Reserves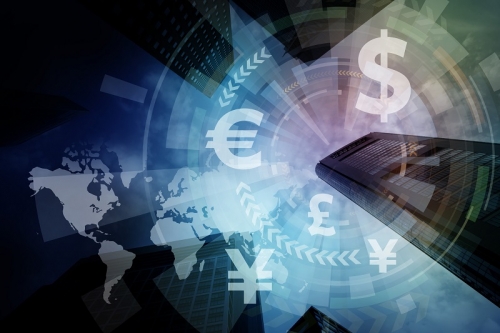 Ordering foreign currency is easy with OnlineFX.
Across the world, countries hold billions of dollars' worth of foreign exchange reserves. These reserves are one of the key indicators of a country's economic health. Almost every country in the world holds foreign exchange reserves.
More than half of these are held in U.S. dollars. This is what puts the U.S. dollar as the world's primary reserve currency with the dollar being involved in 9 out of every 10 transactions in the foreign exchange market.
Defining Foreign Exchange Reserves
Foreign exchange reserves not only include foreign banknotes, but also bank deposits, bonds, treasury bills, and other government securities. Reserves help provide security for the central government in uncertain economic climates.
It can also be used as a tool of monetary policy used when countries pursue a fixed exchange rate, like China, the largest holder of foreign exchange reserves.
By maintaining control of exchange rates for the yuan, they are able to promote favorable international trade deals. Also, holding a high amount of reserves mainly in USD makes trade simpler in general.
Trends in Currency Reserves
Source: HowMuch.net, a financial literacy website
It is clear from the image above that every country has very different needs when it comes to foreign exchange reserves. China clearly leads the world in reserve with $3,162 billion. This is almost three times as much as the runner up, Japan, at $1,205 billion.
It is evident from this picture that countries that have a lot of exports are the ones that seem to have high forex reserves. These reserves make international trade easier by controlling inflation and ensure the continual flow of goods.
Top 10 Countries to Hold Forex Reserves
| | | |
| --- | --- | --- |
| Rank | Country | Forex Reserves ($B) |
| #1 | China | $3,162 |
| #2 | Japan | $1,205 |
| #3 | Switzerland | $785.7 |
| #4 | Saudi Arabia | $486.6 |
| #5 | Hong Kong | $437.5 |
| #6 | India | $397.2 |
| #7 | South Korea | $385.3 |
| #8 | Brazil | $358.3 |
| #9 | Russia | $356.5 |
| #10 | Singapore | $279.8 |
It is interesting to notice that Switzerland is the only European country to make the top 10. The Swiss opting out of the European Union is a good explanation for this.
You can also see that the U.S. and Europe are not present on this list. This is because they are the most common reserve currencies used in international transactions.
Where the U.S. Ranks
The United States only has $44 billion dollars in forex reserves. While this is definitely far from making the cut into the top ten, it does not raise any alarm.
As the U.S. is a large importer, the export-dependent countries rely on America to purchase their goods. Even though the United States appears to have a low number of reserves in comparison to the top ten, it is far from being close to the lowest countries on this map such as Portugal at $8 billion.
The amount of reserves a country holds is an everchanging number. However, it is very clear to see that the distribution is extremely uneven with the continents of Asia and Europe dominating this market.
It is also evident that Africa has the lowest investment in currency reserves with only four countries even making it onto the map. As we stated above, the import/export culture greatly affects which countries hold the most foreign reserves in U.S. dollars.
About Currency Exchange International
Currency Exchange International (CXI) is a leading provider of foreign currency exchange services in North America for financial institutions, corporations and travelers. Products and services for international travelers include access to buy and sell more than 90 foreign currencies, multi-currency cash passport's, traveler's cheques and gold bullion coins and bars. For financial institutions and corporations, our services include the exchange of foreign currencies, international wire transfers, global EFT, the purchase and sale of foreign bank drafts, international traveler's cheques, and foreign cheque clearing through the use of CXI's innovative CEIFX web-based FX software www.ceifx.com