Top 10 Countries Travelers Spend The Most Money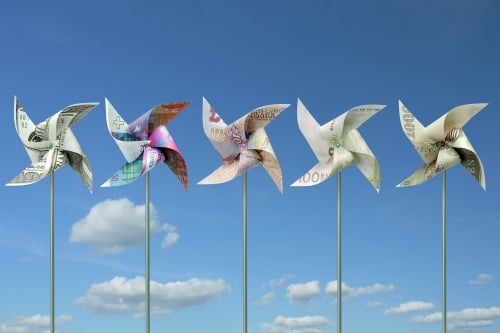 We all know China continues to captivate the economic spotlight. And watch out because it's also taking the number one spot for where tourists have spent the most groundbreaking amount of money last year, according to the United Nations World Tourism Organization.
But what about all of the other countries and where do they stand on the scale? Here are the top ten countries of where international travelers are spending the most cash flow abroad.
The World Economic Forum reports that China has, "spent a record $165 billion abroad in 2014, an increase of 27% since 2013, putting them well ahead of countries such as the U.S. and Germany."
And it looks like the reason behind this trend is due to three main reasons: the lift of restrictions on foreign travel, the increase in the yuan currency value and the boost in excessive income.
About Currency Exchange International
Currency Exchange International (CXI) is a leading provider of foreign currency exchange services in North America for financial institutions, corporations and travelers. Products and services for international travelers include access to buy and sell more than 80 foreign currencies, multi-currency cash passport's and traveler's cheques. For financial institutions, our services include the exchange of foreign currencies, international wire transfers, purchase and sale of foreign bank drafts, international traveler's cheques, and foreign cheque clearing through the use of CXI's innovative CEIFX web-based FX software https://www.ceifx.com.