Trang Islands Are Thailand's Next Biggest Hot Spot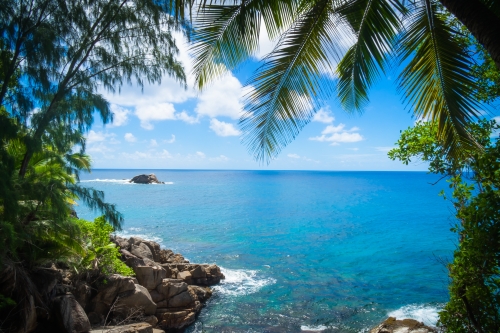 The Trang islands are taking the throne and being called Thailand's next big island hopping destination.
So are you ready to start island hopping? Here are five of Trang's top destinations:
1. Koh Libong: Measures 40 square kilometers and its large enough to warrant a small paved road network, which runs around the island's coast.
2. Koh Mook: Most of Koh Mook visitors head straight for one thing the "Secret" beach inside Morakot Cave. Surrounded by soaring cliffs and accessible only at low tide, the beach is your reward for swimming through an 80 meter long sea cave in pitch black darkness.
3. Koh Kradan: This is perhaps the most famous of all the Trang islands, Kradan is being declared as Thailand's next big thing.
4. Koh Ngai: Small Koh Ngai is technically part of neighboring Krabi province but best accessed by the piers on the Trang mainland.
5. Koh Ma, Koh Chueak, Koh Wan: The three islands where a dangerous searching job awaits although too tiny to house any kind of accommodation, the sheer cliffs of these three small karst outcrops mean they're almost completely inaccessible.
The closest international airport to Trang's Islands is Krabi Airport, which offers direct flights to cities throughout Asia. A handful of direct domestic flights to Trang Airport arrive through Bangkok daily.
To get to Koh Mook, Koh Kradan and Koh Ngai, you'd take a less than two hour drive from Krabi Airport to Kuan Thung Khu Pier, followed by a one hour boat ride.
About Currency Exchange International
Currency Exchange International (CXI) is a leading provider of foreign currency exchange services in North America for financial institutions, corporations and travelers. Products and services for international travelers include access to buy and sell more than 80 foreign currencies, multi-currency cash passport's and traveler's cheques. For financial institutions, our services include the exchange of foreign currencies, international wire transfers, purchase and sale of foreign bank drafts, international traveler's cheques, and foreign cheque clearing through the use of CXI's innovative CEIFX web-based FX software https://www.ceifx.com.