Here Is The Hottest Travel Trend With Literally The Future Of Selfies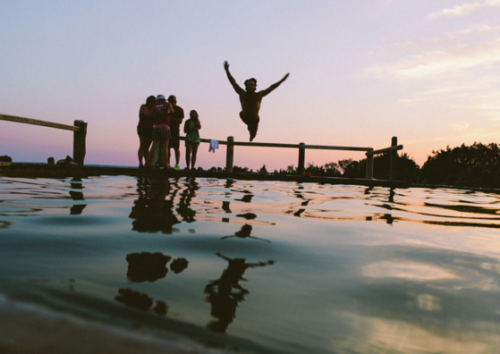 It's difficult to not feel like packing your bags and travel the world, after scrolling through the Instagram feed of El Camino Travel.
This company launched last year and with tours already sold out for 2015, it's one of a growing number of travel companies capitalizing on the desire among travelers to capture their trip in stunning photographs and, perhaps more significantly, share them online.
Companies such as Flytographer and Shoot My Travel have also honed in on the rose-tinted travel fantasies of the Instagram generation.
"Nowadays, if we don't document it and put it online it's like it didn't happen," says Valerie Lopez, the Miami-based photographer who set up Shoot My Travel in 2012.
"We created the service for people who like to travel light and don't want to worry about anything but being there. When you're worrying about taking a good photo you're not in the moment."
An aesthetic has emerged in the travel shots found on Instagram, echoed in the photos used to promote El Camino in particular, but also Shoot My Travel.
"There are definite trends within photography," says Park, "Images that evoke certain moods and have certain styles: misty mountains, a tiny person on a rock, a cityscape from above, feet sticking out in front of scenery. And as we become more alert to that, people on their travels look to take a specific set of photos."
This article originally appeared on theguardian.com
Over to you
What camera do you prefer for travel photography? Would you hire a travel photographer? What is your ultimate souvenir when traveling the world? Would you love to start a career as a travel photographer? Have some awesome photos of your last vacation or thoughts? Share them with us in the comments below.
About Currency Exchange International
Currency Exchange International (CXI) is a leading provider of foreign currency exchange services in North America for financial institutions, corporations and travelers. Products and services for international travelers include access to buy and sell more than 80 foreign currencies, multi-currency cash passport's and traveler's cheques. For financial institutions, our services include the exchange of foreign currencies, international wire transfers, purchase and sale of foreign bank drafts, international traveler's cheques, and foreign cheque clearing through the use of CXI's innovative CEIFX web-based FX software https://www.ceifx.com.