United Airlines Will Now Compensate Unhappy Travelers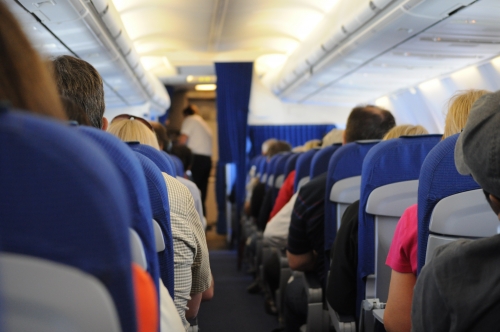 United Airlines is taking more steps beyond free drinks to improve customer service. As of November 2nd the airline started a new program that allows airport agents to distribute electronic certificates of up to $125 to customers who have minor complaints.
Such as in response to another employee who was rude to the customer, to thank a customer who helped a United employee or as a reward for a customer who was willing to stay at the airport for a checked bag that arrived late.
United still recommends unhappy passengers contact the customer care division for larger issues, such as flight delays or damaged luggage, but ultimately, the airline has left the limits of certificate distribution up to the agents for use wherever they see fit.
Customers who are more loyal and profitable to the airline will receive additional compensation. Business and first class customers, as well Global Services and Premier 1K elites (United's top two frequent flyer elite levels) may receive up to $125.
The airline's Premier Platinum and Premier Gold members can receive between $50 and $100. Finally, regular customers who are seated in economy can receive up to $50. United has been trying to deploy strategies to fix its ongoing customer satisfaction issues.
In October, the airline's newly appointed CEO, Oscar Munoz, created United Airtime which is a website solely for customers to provide feedback. With free drinks, the new website and this new compensation initiative, United is definitely pushing to improve its service reputation.
About Currency Exchange International
Currency Exchange International (CXI) is a leading provider of foreign currency exchange services in North America for financial institutions, corporations and travelers. Products and services for international travelers include access to buy and sell more than 80 foreign currencies, multi-currency cash passport's and traveler's cheques. For financial institutions, our services include the exchange of foreign currencies, international wire transfers, purchase and sale of foreign bank drafts, international traveler's cheques, and foreign cheque clearing through the use of CXI's innovative CEIFX web-based FX software https://www.ceifx.com/.