U.S. Chamber of Commerce Clarifies Corporations Concerns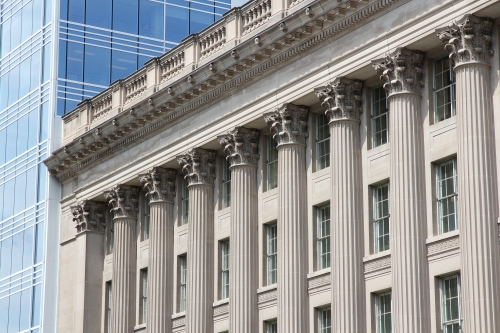 The U.S. Chamber of Commerce released a survey on Thursday. It directly reveals the truth behind why corporations are having a hard time with accessing the financial services they need is due to the effect of the Dodd-Frank financial reforms.
Since the Dodd-Frank Wall Street Reform and Consumer Protection Act was passed in 2010, it was only created to prevent another financial crisis from happening again like in 2008. On the other hand, it is making things more difficult for companies of all sizes to manage their everyday liquidity.
In the new survey The U.S. Chamber of Commerce found some interesting information:
Businesses are simultaneously relying on multiple financial services providers for a diverse range of critical services.

Businesses are increasingly looking for a diverse financial services system to meet the growing complexity of their investments and operational financing needs.
While 75 percent of companies expect the regulatory effect to worsen in the next three years, CXI's proprietary software is actively providing financial institutions and corporations with the tools they need to help their financial growth.
Currency Exchange International is dedicated to remaining in compliance with all laws and regulations because compliance has long been at the forefront of its entire business operating model and business plan.
Contact a dedicated account manager today to conduct a business review of your specific business needs. CXI takes the time to build the right setup that works best for you by understanding the challenges that need to be addressed, and identifying opportunities to create operational and financial efficiencies.
About Currency Exchange International
Currency Exchange International (CXI) is a leading provider of foreign currency exchange services in North America for financial institutions, corporations and travelers. Products and services for international travelers include access to buy and sell more than 90 foreign currencies, multi-currency cash passport's, traveler's cheques and gold bullion coins and bars. For financial institutions, our services include the exchange of foreign currencies, international wire transfers, purchase and sale of foreign bank drafts, international traveler's cheques, and foreign cheque clearing through the use of CXI's innovative CEIFX web-based FX software www.ceifx.com