U.S. And Cuba Announce Airline Arrangement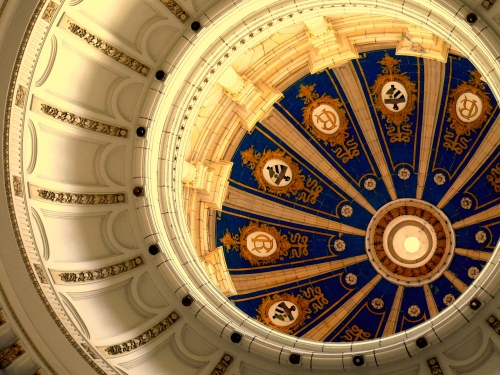 Photo: Les Haines
The United States and Cuba have announced an arrangement made on Wednesday, but what exactly does it mean for travelers?
According to The U.S. Department of state, "While U.S. law continues to prohibit travel to Cuba for tourist activities, a stronger civil aviation relationship will facilitate growth in authorized travel between our two countries—a critical component of the President's policy toward Cuba."
U.S.-#Cuba Technical Talks Yield Civil Aviation Arrangement. Learn more: https://t.co/pZU6lwQQHH

— Department of State (@StateDept) December 17, 2015
This arrangement is a step in the right direction to open the doors in the future which will help ease an increase for authorized travel and enhance traveler choices.
In the meantime, for those of you that just can't wait to explore Cuba, luckily enough there are some exceptions to the rules.
"Americans can go to Cuba without having to apply for permission, in the form of a license, from the government. The 12 categories of legal travel include visits to close relatives, academic programs for which students receive credits, professional research, journalistic or religious activities and participation in public performances or sports competitions" according to the NY Times.
As a result of today's announcement, American Airlines expects to submit a U.S. to Cuba service proposal to the U.S. Department of Transportation and hopes for timely approval of its proposal to enable American to introduce scheduled service as soon as possible in 2016.
At this point we are still not exchanging Cuban Pesos, but there's many other foreign currencies we do exchange. We will keep an eye out for you in our forex trends and make sure you're the first to know once our policy changes.
Parts of information from this article are from nytimes.com by Victoria Burnett.
About Currency Exchange International
Currency Exchange International (CXI) is a leading provider of foreign currency exchange services in North America for financial institutions, corporations and travelers. Products and services for international travelers include access to buy and sell more than 80 foreign currencies, multi-currency cash passport's and traveler's cheques. For financial institutions, our services include the exchange of foreign currencies, international wire transfers, purchase and sale of foreign bank drafts, international traveler's cheques, and foreign cheque clearing through the use of CXI's innovative CEIFX web-based FX software https://www.ceifx.com/.