U.S. Dollar Gains Strength To Reach Euro By Year End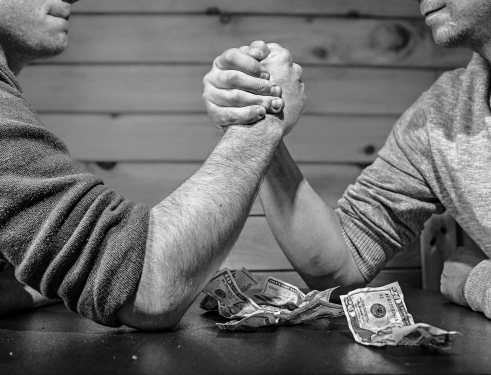 The dollar is inching closer and closer to being worth the same as one euro.
So is it time to book that long overdue trip to France, Italy or Spain? And will the U.S. dollar really reach parity with the euro anytime soon?
A strong dollar is beneficial to any American traveling abroad because it has more purchasing power and makes the price of imported goods cheaper in the United States.
The U.S. Dollar Index, which measures the dollar versus the euro, Japanese yen, British pound, Canadian dollar, Swedish krona and Swiss franc, is up nearly 10% so far in 2015.
The dollar picked up even more steam Friday after a solid United States jobs report boosted the chances that the Fed may raise rates next month on Wednesday, December 16.
A week after the ECB hinted additional stimulus may arrive as soon as its Dec. 3 policy meeting.
"The likelihood of a steeper path of rate hikes is now on the table and that is a very, very big story for the dollar, which may be headed for parity with the Euro," Greg Valliere, chief global strategist wrote.
While many economists and Wall Street strategists now think a rate hike is all but certain at the Fed's next meeting in December, investors shouldn't ignore the role the dollar may play in the decision.
An eventual rate hike should boost the dollar further, especially if the ECB, the People's Bank of China and others continue to cut rates.
About Currency Exchange International
Currency Exchange International (CXI) is a leading provider of foreign currency exchange services in North America for financial institutions, corporations and travelers. Products and services for international travelers include access to buy and sell more than 80 foreign currencies, multi-currency cash passport's and traveler's cheques. For financial institutions, our services include the exchange of foreign currencies, international wire transfers, purchase and sale of foreign bank drafts, international traveler's cheques, and foreign cheque clearing through the use of CXI's innovative CEIFX web-based FX software https://www.ceifx.com.