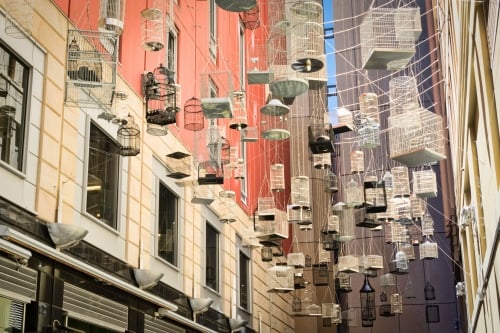 Photo: Flickr/Nicki Mannix | Sydney, Australia 
Twitter: Reserve Bank of Australia Announces New 5 Dollar Banknote
The Reserve Bank of Australia has announced a new 5 dollar banknote will soon start circulating on September 1, 2016. It will be the first denomination to be released for their next generation of banknotes.
Reserve Bank of #Australia Announces New 5 Dollar Banknote https://t.co/3KXUXGe3AR #CurrencyExchange #TravelTips pic.twitter.com/2tMaKzHO46

— CurrencyExchangeInt (@CXI_America) February 29, 2016
Facebook: Polish National Bank Upgrades 200 Zloty Banknote
The Polish National Bank has released its new 200 banknote into circulation on Friday, February 12. This new banknote has enhanced security features. And overall the design of the new banknote has not changed, but it now has more advanced security features. 
About Currency Exchange International
Currency Exchange International (CXI) is a leading provider of foreign currency exchange services in North America for financial institutions, corporations and travelers. Products and services for international travelers include access to buy and sell more than 90 foreign currencies, multi-currency cash passport's, traveler's cheques and gold bullion coins and bars. For financial institutions, our services include the exchange of foreign currencies, international wire transfers, purchase and sale of foreign bank drafts, international traveler's cheques, and foreign cheque clearing through the use of CXI's innovative CEIFX web-based FX software www.ceifx.com