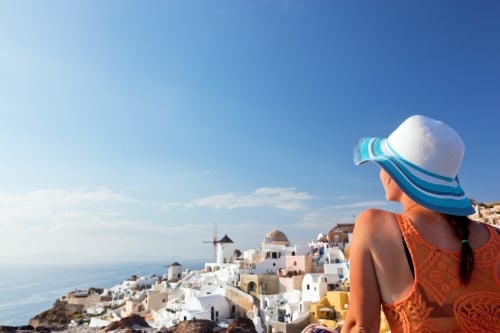 Photo: Santorini, Greece
Twitter: 10 of the best hostels and lodges that you have to hike to
It looks like some out of the way retreats can only be reached on foot. On the bright side the reward for your long hike is a warm welcome with a chance to rest your tired legs in these stunning surroundings.
10 of the best hostels and lodges that you must hike https://t.co/R2TRAEr7q7 #TravelTips pic.twitter.com/MgQ3vH5fSy

— CurrencyExchangeInt (@CXI_America) April 28, 2016
Facebook: U.S. Treasury Unveils New $20 $10 and $5 Bill
Last week the U.S Treasury Department announced that Harriet Tubman will be the new face on the $20 bill. That's only the beginning because they're also going to update the $10 and $5 bill.
About Currency Exchange International
Currency Exchange International (CXI) is a leading provider of foreign currency exchange services in North America for financial institutions, corporations and travelers. Products and services for international travelers include access to buy and sell more than 90 foreign currencies, multi-currency cash passport's, traveler's cheques and gold bullion coins and bars. For financial institutions, our services include the exchange of foreign currencies, international wire transfers, purchase and sale of foreign bank drafts, international traveler's cheques, and foreign cheque clearing through the use of CXI's innovative CEIFX web-based FX software www.ceifx.com