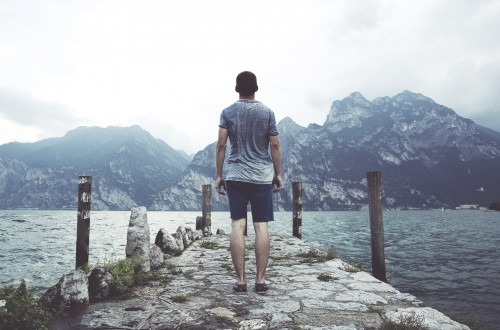 Facebook: 5 Reasons You Should Be Talking About Visiting Kyoto Japan
Did you know Kyoto also spells Tokyo? Which probably explains why Kyoto was once the capital of Japan for more than one thousand years.
There are literally thousands of Buddhist temples and Shinto shrines in Kyoto. Traditional Theater such as performances of Maiko and Noh dramas which originated in Kyoto.
Kyoto, as the capital of Japan for over 1200 years, was the kitchen of the Imperial Court.
Top-ranking nobles inherited a multitude of refined cuisines, including specialties unique to Kyoto such as elegant "Kyo-kaiseki-ryori," vegetarian-friendly "Shojin-ryori", and "Obanzai" for everyday dining.
Kyoto is full of cultural, artistic, and nature related events throughout the year. Read more here.
Twitter: New York's LaGuardia Airport Will Get $4 Billion New Look
A year after comparing New York's LaGuardia Airport to "Some Third World Country," Vice President Joe Biden helped unveil an ambitious plan Monday to rebuild its collection of aging terminals into a modern, unified hub while easing congestion by doubling the space available for planes to operate.
LaGuardia's existing, cramped and chaotic buildings would be demolished and replaced with a big new terminal 600 feet closer to the Grand Central Parkway, the highway that rings the airport like a moat.
Construction on the first phase of the project would begin next year, pending final approval by the Port Authority of New York and New Jersey, which owns the airport.
The new airport is part of an ambitious plan aimed at four of the state's airports in the New York area. 
About Currency Exchange International
Currency Exchange International (CXI) is a leading provider of foreign currency exchange services in North America for financial institutions, corporations and travelers. Products and services for international travelers include access to buy and sell more than 80 foreign currencies, multi-currency cash passport's and traveler's cheques. For financial institutions, our services include the exchange of foreign currencies, international wire transfers, purchase and sale of foreign bank drafts, international traveler's cheques, and foreign cheque clearing through the use of CXI's innovative CEIFX web-based FX software www.ceifx.com.