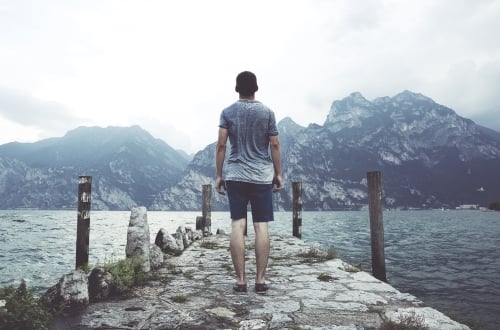 Facebook: Where to travel with the falling Canadian dollar
Where should Canadian travelers concerned about the declining dollar go?
Trips to their favorite destination, the U.S., will cost about 10 per cent more than at the beginning of the year, since the Canadian dollar fell from about 86 cents U.S. to 78 cents.
CBC News looked at the Canadian dollar's performance compared to 20 other major currencies and found just three countries where the Canadian dollar should go further today than it did before the Bank of Canada stepped in at the beginning of the year.
The Canadian dollar story right now is mostly about the strength of the U.S. dollar as the American economy gathers steam.
'Don't fight the Bank of Canada' Chief economist David Rosenberg expects the Canadian dollar to go lower compared to the U.S. dollar, but not to do so against the Euro. Read more here.
Twitter: Puerto Rico just defaulted for the first time in history
Puerto Rico has been dubbed "America's Greece." The default is a historic moment in Puerto Rico's economic "Death spiral," a term the island's governor, Alejandro Garcia Padilla, has used.
Padilla has put together a team to come up with a plan to restructure Puerto Rico's debt crisis by the end of the summer.
"I wouldn't imagine having the same quality of life in Puerto Rico at the moment and that saddens me," Rodriguez said.
On Monday, Puerto Rico had to make a monthly debt payment of $483 million. Puerto Rico paid all its debt due except the $58 million due to creditors of its Public Finance Corporation. Read more here.
About Currency Exchange International
Currency Exchange International (CXI) is a leading provider of foreign currency exchange services in North America for financial institutions, corporations and travelers. Products and services for international travelers include access to buy and sell more than 80 foreign currencies, multi-currency cash passport's and traveler's cheques. For financial institutions, our services include the exchange of foreign currencies, international wire transfers, purchase and sale of foreign bank drafts, international traveler's cheques, and foreign cheque clearing through the use of CXI's innovative CEIFX web-based FX software https://www.ceifx.com.