What does it Cost to Create Currency in The US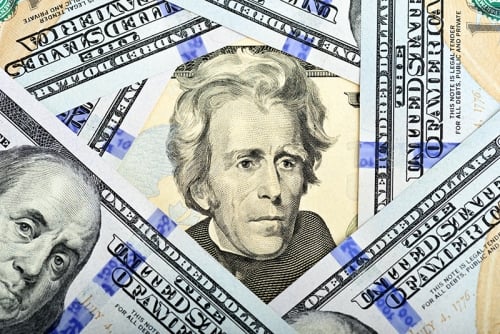 Have you ever stopped to think about where exactly does all the circulating currency in the United States come from?
The money supply is controlled by the Federal Reserve System, but did you know the Treasury's Bureau of engraving and printing is the one that's in charge of the actual production?
Every year the Federal Reserve Board places an order, and the print order is broken down by denomination. Then they decide how much of each denomination to order based on the following factors:
How much demand they expect

How much currency is unfit to circulate

Inventory management

Issuance of a new design
As a matter of fact, "There was approximately $1.48 trillion in circulation as of October 20, 2016, of which $1.43 trillion was in Federal Reserve notes," according to the Federal Reserve System.
Now are you ready to be blown away? Here is a video with the exact breakdown of how much it costs to print each US dollar bill and coin in 2016.
About Currency Exchange International
Currency Exchange International (CXI) is a leading provider of foreign currency exchange services in North America for financial institutions, corporations and travelers. Products and services for international travelers include access to buy and sell more than 90 foreign currencies, multi-currency cash passport's, traveler's cheques and gold bullion coins and bars. For financial institutions and corporations, our services include the exchange of foreign currencies, international wire transfers, global EFT, the purchase and sale of foreign bank drafts, international traveler's cheques, and foreign cheque clearing through the use of CXI's innovative CEIFX web-based FX software www.ceifx.com