What Experts Are Saying About The $73 Billion Puerto Rico Plan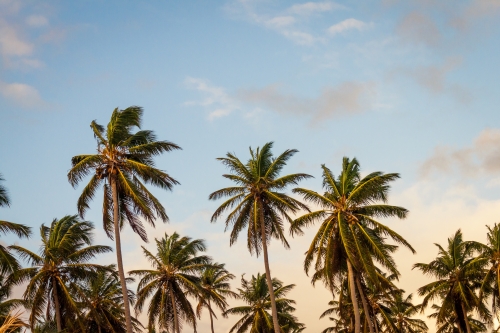 Puerto Rico said it faces a $13 billion funding shortfall for debt payments over the next five years.
Even after taking into account proposed spending cuts and revenue enhancement measures outlined in a long awaited fiscal and economic growth plan.
The report by Governor Alejandro Garcia Padilla's administration said Puerto Rico will seek to restructure its debt in talks with creditors to avoid a legal chaos that could further weaken the economy.
No estimates were provided of potential losses for the owners of Puerto Rico's $72 billion in debt.
The firm manages more than $3 billion of municipal securities, including Puerto Rico debt.
A Puerto Rico restructuring would be the largest ever in the $3.6 trillion municipal-bond market, surpassing Detroit's record bankruptcy filing in July 2013, which involved about $8 billion of bonded debt.
Hedge funds hold as much as 30 percent of Puerto Rico's debt, Barclays Plc municipal debt strategist Mikhail Foux estimates.
The debt adjustment proposal follows a Sept. 1 tentative agreement between Puerto Rico's main electric utility and some of its bondholders that would offer investors 85 percent of the value of the bonds they hold through a debt exchange.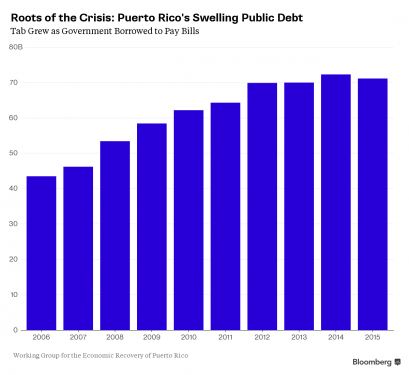 Over to you
Is Puerto Rico taking the right course of action to improve its economy over the next five years? What are the consequences of Puerto Rico defaulting on its debt? How will this affect travel and tourism on the island? Share your opinion and thoughts in the comments below.
About Currency Exchange International
Currency Exchange International (CXI) is a leading provider of foreign currency exchange services in North America for financial institutions, corporations and travelers. Products and services for international travelers include access to buy and sell more than 80 foreign currencies, multi-currency cash passport's and traveler's cheques. For financial institutions, our services include the exchange of foreign currencies, international wire transfers, purchase and sale of foreign bank drafts, international traveler's cheques, and foreign cheque clearing through the use of CXI's innovative CEIFX web-based FX software https://www.ceifx.com.