What Impact Does China Have On Other Currencies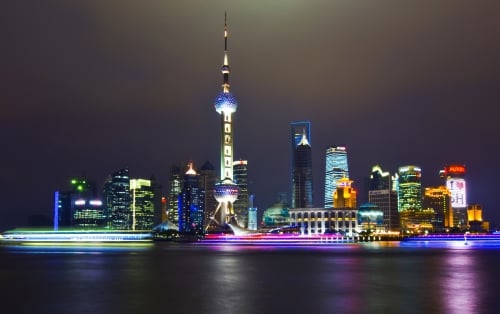 We all know the current emotion that is driving the market is extreme fear. And most of it is due to the domino effect of the Chinese Yuan devaluation.
But what about all of the other foreign currencies? Let's take a closer look at what currencies are being hit the hardest.
Australia's dollar slid more than 2% against the U.S. dollar to levels last seen in 2009.
The Australian dollar is a major trading partner to China, and the economy would be hit hard by slowdown in Chinese growth, which would cause a reduction in the demand for commodities by the Asian giant.
Russia's ruble fell to seven month lows hit by the drop in crude prices, down 2.6% amid the broader selloff. And has collapsed 3% to trade at around 71 against the dollar.
South Africa's rand was down nearly 2%, as U.S. markets opened, briefly hitting a record low of 14.48 against the dollar.
The Canadian dollar and the Norwegian kroner also weakened against the dollar.
The Turkish lira has been hit by a combination of domestic geopolitical tensions and the global market selloff, which has dented investors' willingness to invest in emerging markets.
This article originally appeared on wsj.com
Over to you
How does the Chinese meltdown impact other currencies? What is the reason for the recent stock market crash on Monday? What did China hope to accomplish by devaluing its currency? Share your opinion and thoughts in the comments below.
About Currency Exchange International
Currency Exchange International (CXI) is a leading provider of foreign currency exchange services in North America for financial institutions, corporations and travelers. Products and services for international travelers include access to buy and sell more than 80 foreign currencies, multi-currency cash passport's and traveler's cheques. For financial institutions, our services include the exchange of foreign currencies, international wire transfers, purchase and sale of foreign bank drafts, international traveler's cheques, and foreign cheque clearing through the use of CXI's innovative CEIFX web-based FX software https://www.ceifx.com.