What To Do If You Receive Counterfeit Currency
Jacquelyn
July 11th, 2018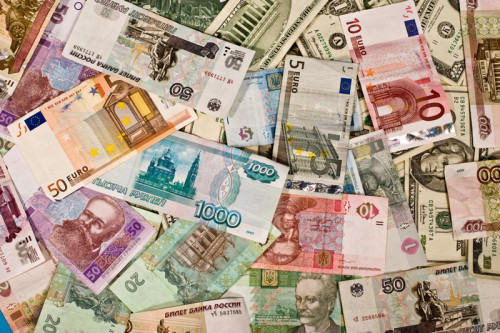 Ordering foreign currency is easy with OnlineFX.
While coming across counterfeit notes isn't a common occurrence, it's important to know what to do if you do receive one.
Being able to identify counterfeit currency early on can help prevent you from ending up with ingenuine bills. Here are some tips on identifying and protecting yourself from counterfeit banknotes.
What CXI Does to Fight Counterfeit Currency
In order to prevent counterfeit currency, CXI has multiple layers of checks and training our staff receives. We also comply with our internal policy and process by submitting the incident to the secret service for review if we receive it.
Identifying a Counterfeit Note
You may be concerned that you wouldn't be able to spot a counterfeit banknote if you had one. However, banknotes from every country are full of security features, so the most important thing is to familiarize yourself with your country's currency features.
Common features present today include watermarks, holograms, and raised ink. Identifying these security features is more reliable than using a counterfeit detection pen.
Knowing Beforehand
Being aware of these security features mentioned above before you think you have received a counterfeit note is important. Once a counterfeit note is in your possession, you cannot exchange it for a genuine one. It is also important to keep in mind that knowingly passing one on is illegal.
How to Report it
If you end up possessing a counterfeit note in any country the first step is to contact the local police. By passing your note over to the police, they will be able to inspect it to determine if the banknote is in fact counterfeit.
How to Avoid Counterfeit Bills
If you are in a situation where you are receiving cash for a major transaction or you are just suspicious about receiving cash from someone, you can always have them bring it directly to the bank with you. This will ensure that the funds are authentic during the transaction.
Hopefully you never have to find yourself in this situation, but if you do, hopefully, these tips help you resolve it. If you are ever suspicious of any banknotes it's extremely important that you report it immediately.
About Currency Exchange International
Currency Exchange International, CXI, is the leading provider of comprehensive foreign exchange services, risk management solutions and integrated international payments processing technology in North America. CXI's relationship-driven approach ensures clients receive tailored solutions and world-class customer service. Through innovative and trusted FX software platforms, CXI delivers versatile foreign exchange services to our clients, so that they can efficiently manage and streamline their foreign currency and global payment needs. CXI is a trusted partner among financial institutions, corporations and retail markets around the world. To learn more, visit: www.ceifx.com