Why Adventurous Couples Who Travel Together Stay Together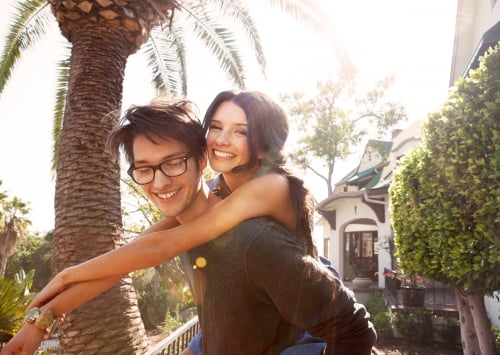 Ordering foreign currency online is easy with OnlineFX.
Ernest Hemingway once said, "Never go on trips with anyone you do not love."
There are actually lots of globetrotting couples out there who share the same thirst for adventure and love traveling to new places just as much as they love each other.
Couples are pretty much the definition of relationship goals. Create your own thrilling expeditions; this just might convince you to quit your day job, grab bae and book a one-way ticket to someplace far, far away.
As you travel all over the world with your soulmate by your side. Free-spirited couples share the same sense of adventure and never let love stop them from seeing the world.
Adventurous couples always live in the moment and are never afraid to bend the rules. As they make their way across oceans trek through countless countries. Meet a few foreign friends and create memories that will last a lifetime.
Whether these love birds are exploring ancient cities, conquering the wilderness, leading each other through the desert, diving into the deep, blue sea or simply horsing around on the beach.
About Currency Exchange International
Currency Exchange International (CXI) is a leading provider of foreign currency exchange services in North America for financial institutions, corporations and travelers. Products and services for international travelers include access to buy and sell more than 80 foreign currencies, multi-currency cash passport's and traveler's cheques. For financial institutions, our services include the exchange of foreign currencies, international wire transfers, purchase and sale of foreign bank drafts, international traveler's cheques, and foreign cheque clearing through the use of CXI's innovative CEIFX web-based FX software https://www.ceifx.com.