Why Are Central Banks Playing A Global Game Of Chess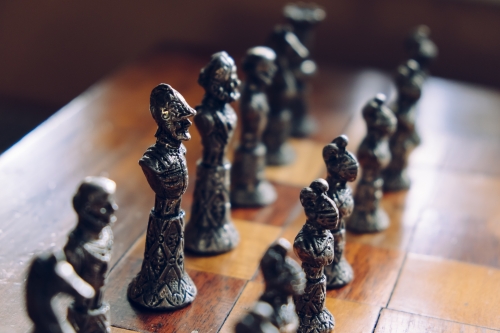 After the European Central Bank decided to initiate an asset purchasing program, President Mario Draghi reportedly elected to unwind with a game of chess on his iPad during the plane ride back to Rome.
In a new commentary, the two portfolio managers argue that diverging monetary policies and persistently low levels of inflation mean that central banks are now engaged in a global game of chess.
Once a central bank makes an initial move to achieve a new equilibrium, it sets in motion a sequence of moves from other central banks, which is known as the opening repertoire.
Lack of coordination among central banks may mean that monetary policy remains lower for longer, leading to a semi-permanent low-yielding environment.
At the end of the Global Chess Game, we are likely left with more central bank money, higher asset prices, low inflation and low yields.
While the portfolio managers make a comparison to chess, the scenario they illustrate also bears an even more striking resemblance to a game of hot potato, in which central bankers pass each other an unenviable deflationary parcel through their relative exchange rates.
In the realm of foreign exchange, Canada, New Zealand and Australia are the currencies the two recommend shorting, while going long the U.S. dollar or British pound, since those central banks have expressed an intention to leave the chess game.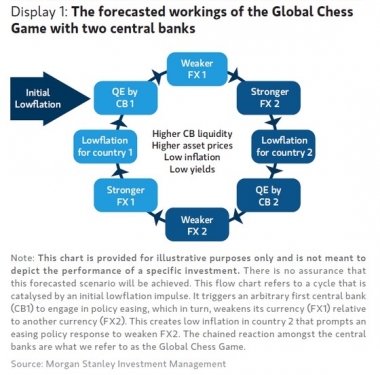 Over to you
Will the European Central Bank action have ripple effects across the market? Are the roles of European Central Bank and The U.S. Federal Reserve equivalent? Why should or shouldn't the Central Bank aim for zero inflation? How does a central bank work? Share your opinion and thoughts in the comments below.
About Currency Exchange International
Currency Exchange International (CXI) is a leading provider of foreign currency exchange services in North America for financial institutions, corporations and travelers. Products and services for international travelers include access to buy and sell more than 80 foreign currencies, multi-currency cash passport's and traveler's cheques. For financial institutions, our services include the exchange of foreign currencies, international wire transfers, purchase and sale of foreign bank drafts, international traveler's cheques, and foreign cheque clearing through the use of CXI's innovative CEIFX web-based FX software https://www.ceifx.com.