Why Flying Now is Safer Than Ever Before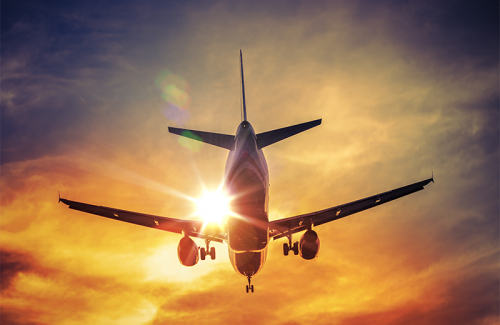 Ordering foreign currency online is easy with OnlineFX.
With continuous technological advancements paired with stiffer regulations, we have seen proof of an increase in airline safety.
The independent accident data from 2017 doesn't indicate a single airline passenger fatality resulting from a jet crash anywhere in the world, according to the Wall Street Journal.
This statistic does not include cargo flights, military transports and accidents caused by intentional acts. Here's a look at the top 10 world's safest airlines according to AirlineRatings.
A Look at the Statistics
We have seen the number of airline accidents and fatalities decreasing since 1997, but this benchmark of reaching zero was unimaginable.
"The U.S. scheduled airlines haven't experienced a fatal crash on any type of equipment since February 2009." The fact that the whole world has achieved this accomplishment in the past year is great news.
Only 10 fatal airliner accidents occurred at all in 2017, but half of those were cargo operations and the remaining were involved with propeller-powered planes.
"With nearly 37 million commercial flights estimated around the globe for 2017, the overall rate for fatal airliner accidents ended up at one per roughly 7.4 million flights, according to Harro Ranter, president of the safety network."
Technology Aids Aircraft Safety
In the 1950s, the odds of an accident were about one in 50,000. This statistic has changed dramatically with the odds of dying in an airline crash standing at one in 50 million.
Not only are airplanes more durable than ever before, but technology has helped create safety nets built in that can override pilot error.
Support from Big Businesses
Another contributor to the reduction in aircraft accidents is the support from big businesses. There are major banks and large aircraft-leasing companies that have developed new planes for less-developed countries.
In order to make their investment worthwhile, they ensure the planes are maintained to the highest standard and also monitor how they are used by airlines. This means countries that were using cheap, poorly maintained aircrafts are now using safer ones.
Airline Audits are Introduced
In 2003, the International Air Transport Association began making membership in the trade association contingent on passing safety audits they had created. This greatly helps ensure the safety of airlines and 400 airlines have already completed this audit.
With these record breaking numbers in 2017, it is hopeful that we can only see the safety of air travel only continue to improve. With the continued growth of technology to combat human error and maintenance being held to an extreme level of importance, an even safer future of flying seems like a realistic possibility for all of us.
About Currency Exchange International
Currency Exchange International (CXI) is a leading provider of foreign currency exchange services in North America for financial institutions, corporations and travelers. Products and services for international travelers include access to buy and sell more than 90 foreign currencies, multi-currency cash passport's, traveler's cheques and gold bullion coins and bars. For financial institutions and corporations, our services include the exchange of foreign currencies, international wire transfers, global EFT, the purchase and sale of foreign bank drafts, international traveler's cheques, and foreign cheque clearing through the use of CXI's innovative CEIFX web-based FX software www.ceifx.com