Why International Reach of the Yuan Currency is Slipping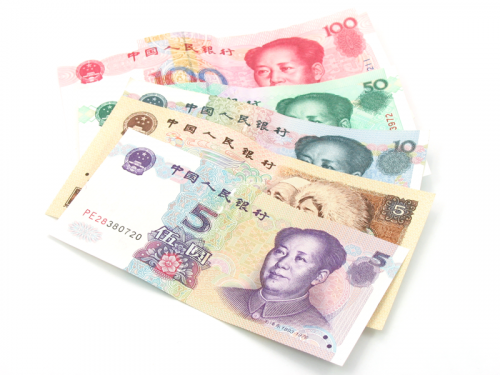 The Chinese yuan is the most recent to join the basket that forms the International Monetary Fund's (IMF) Special Drawing Rights (SDR), it's international reach has actually fallen in the past two years.
While it currently maintains its spot as the world's fifth most active for international payments, its share of this market has still shown a decrease.
The IMF added the Chinese Renminbi to SDR in September, 2016. The Special Drawing Rights is an international type of monetary reserve that functions as a supplement to the already existing reserves of member countries.
China's inclusion in the basket of the world's official foreign exchange reserve currencies is an important milestone in the integration of the Chinese economy into the global financial system.
In 2015, when China attempted to improve the flexibility of the yuan by modifying its policy, it found the yuan dropping even further. The yuan's share of market has fallen from 2.8 percent in August 2015 to 1.9 percent now.
"Of the foreign-exchange reserves held by the world's governments, just 1.1% are in yuan, compared with 64% for the dollar," according to The Economist.
Many of the limitations on the internationalization of the yuan are self-imposed. To avoid further decrease in the yuan's value, the central bank was forced to tighten capital controls and spend foreign-exchange reserves. With these controls continuing to remain in place, China has begun to see reserves growing again.
It is likely that we will begin to see a gradual opening of yuan markets. Not only does being included in the Special Drawing Rights help the yuan but the central bank's efforts to tighten controls are continuing to help keep the yuan from losing international reach.
About Currency Exchange International
Currency Exchange International (CXI) is a leading provider of foreign currency exchange services in North America for financial institutions, corporations and travelers. Products and services for international travelers include access to buy and sell more than 90 foreign currencies, multi-currency cash passport's, traveler's cheques and gold bullion coins and bars. For financial institutions and corporations, our services include the exchange of foreign currencies, international wire transfers, global EFT, the purchase and sale of foreign bank drafts, international traveler's cheques, and foreign cheque clearing through the use of CXI's innovative CEIFX web-based FX software www.ceifx.com