3 Big Reasons Why CXI uses SWIFT GPI for International Payments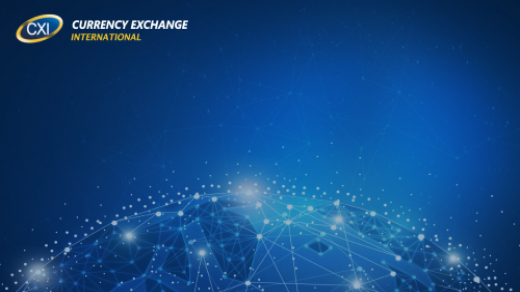 Get your free business analysis and save on international payments.
There's a reason why it's going to be the new standard for all cross-border payments by 2020. SWIFT gpi - gpi being short for global payments initiative - is a sophisticated cloud-based software that has connected close to 500 financial institutions worldwide. Since its launch in 2015 over 200 million gpi payments have been credited to appropriate individuals, and roughly $100 billion dollars are sent and received on a day to day basis.
SWIFT gpi comes as a direct response to today's consumers and their expectations. Modern technology has given rise to several important initiatives that highlight the necessity of addressing basic consumer needs like open communication and transparency. With SWIFT, CXI can offer our customers better customer service, along with a few other features that are unique to the global banking initiative.
Transparency
Digitalization has raised consumers' expectations in almost every market imaginable, but for good reason. With mobile applications and online banking, a large majority of us have come to expect full transparency, whether it be in simple status updates of when packages are shipped, or when our money transfers are shown as "pending" in our banking app. With the integration of SWIFT gpi, we can show our customers the numbers and status updates they're looking for, including real-time, up-front foreign exchange rates and bank fees. Meaning you'll never be caught off guard by any fees on cross-border wire exchanges.
With a name like "SWIFT"
With a name like "SWIFT," we anticipated and were incredibly pleased with how fast this software can process cross-border payments and wire exchanges. According to the company's executives, "Swift reduces cross-border payment times to minutes, even seconds," with over half of all GPI payments being credited in under 30 minutes. This will shorten our customers' supply cycles, and in doing so, will also reduce their exposure to FX risks and cyber threats that prey on those longer transaction cycles.
Trackable

One of the most advantageous things SWIFT gpi has done is connecting every financial institution in the payment chain via a cloud solution. In doing so, SWIFT gpi grants each party visibility of a payment status, unaltered remittance information, and transaction costs. This gives our customers end-to-end status updates on cross-border wire exchanges; offering peace of mind and that extra layer of transparency we all have come to appreciate from modern technology.
The bottom line
CXI strives to find new and innovative ways to better serve our customers. In utilizing SWIFT gpi, we're able to be a more transparent vendor be it to our financial institution clients on the WireXchange system, utilizing CXI's own proprietary CEIFX system, or corporate clients directly trading with us, while also offering expedited processing of payments as well as trackable, real-time updates of cross-border payments.
About Currency Exchange International
Currency Exchange International, CXI, is the leading provider of comprehensive foreign exchange services, risk management solutions and integrated international payments processing technology in North America. CXI's relationship-driven approach ensures clients receive tailored solutions and world-class customer service. Through innovative and trusted FX software platforms, CXI delivers versatile foreign exchange services to our clients, so that they can efficiently manage and streamline their foreign currency and global payment needs. CXI is a trusted partner among financial institutions, corporations and retail markets around the world. To learn more, visit: https://www.ceifx.com