4 Curious Facts About the Indonesian Rupiah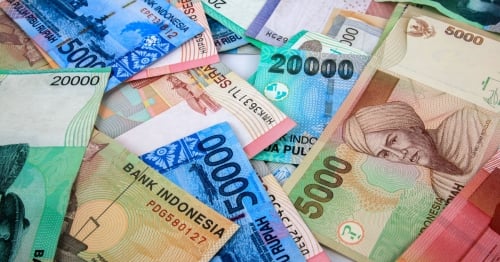 Ordering foreign currency online is easy with OnlineFX.
Thinking of visiting Indonesia? Put your knowledge on their currency to the test with these 5 facts about the Indonesian rupiah!
History of the rupiah
The first Indonesian rupiah was issued on October 3, 1946. The country began phasing out the use of Japanese currency. The "rupiah" was given this name after the currency of India, the Indian rupee. At first, the government focused on printing 100-rupiah banknotes, because it was easier than printing several small-denomination notes.
Names for the currency
The official currency code for the Indonesian rupiah is IDR. It is often abbreviated as Rp or Rs. "Rupiah" is a name derived from the Sanskrit word for silver. Locally, Indonesian people use the word "perak" when referring to rupiah. 
Indonesian rupiah banknotes
There are 1000, 2000, 5000, 10,000, 20,000, 50,000 and 100,000 banknote denominations. The most common banknotes are the Rp. 50,000. The 10,000 banknotes are purple and the 20,000 banknotes are green, while the 50,0000 banknotes are blue and the 100,0000 banknotes are pink. 
Security features and watermarks
These banknotes utilize many different features in order to prevent counterfeiting. The notes have a security thread which is only visible when held up to the light. They also have microprinting which can only be read with a magnifier, and invisible ink that you can read under UV light. 
About Currency Exchange International
Currency Exchange International, CXI, is the leading provider of comprehensive foreign exchange services, risk management solutions and integrated international payments processing technology in North America. CXI's relationship-driven approach ensures clients receive tailored solutions and world-class customer service. Through innovative and trusted FX software platforms, CXI delivers versatile foreign exchange services to our clients, so that they can efficiently manage and streamline their foreign currency and global payment needs. CXI is a trusted partner among financial institutions, corporations and retail markets around the world. To learn more, visit: www.ceifx.com