CXI Certified: Top 5 Things to do in Boston, Massachusetts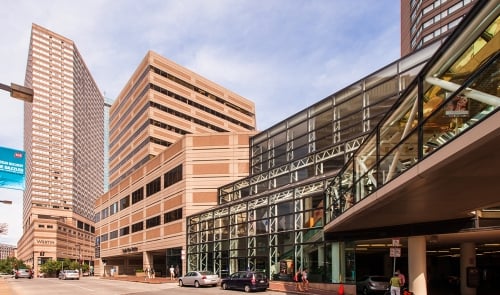 Ordering foreign currency online is easy with OnlineFX.
Are you taking a trip to Boston, Massachusetts? We've got you covered with our CXI Certified hotspots. Boston is full of great food, beautiful sights, and fun adventures! You'll definitely have a good time during your stay with this itinerary.
Best Restaurant: Barcelona Wine Bar
Barcelona is a good pick for a fun and classy dinner. If you want to try some "AH-mazing" tapas, as they say in Boston, head on over!
Best Shopping: Copley Place
For your upscale shopping needs, Copley Place has it all. Barneys New York and Neiman Marcus are the big anchor stores here, but they have stores featuring the best designers. Currency Exchange International is also located conveniently in Copley Place, find more information about our Boston location here.
Best Venue for Live Entertainment: Blue Hills Pavillion
Blue Hills Pavillion is a must for major events! It is a beautiful outdoor amphitheatre that overlooks the water while you enjoy your show.
Best Art Scene/Museum: Museum of Fine Arts, Boston
MFA is the fifth largest museum in the United States. This museum holds more than 450,000 pieces of art, so you will definitely have to visit more than once to take it all in.
Best Nightlife Location: Carrie Nation
Boston is loaded with great nightlife locations. Carrie Nation is perfect for a lowkey night at a swanky speakeasy. If you're looking instead for a dive bar or club, Coogans and Royale could be the spots for you.
About Currency Exchange International
Currency Exchange International (CXI) is a leading provider of foreign currency exchange services in North America for financial institutions, corporations and travelers. Products and services for international travelers include access to buy and sell more than 90 foreign currencies, multi-currency cash passport's, traveler's cheques and gold bullion coins and bars. For financial institutions and corporations, our services include the exchange of foreign currencies, international wire transfers, global EFT, the purchase and sale of foreign bank drafts, international traveler's cheques, and foreign cheque clearing through the use of CXI's innovative CEIFX web-based FX software www.ceifx.com