A New Direction for Canada's $10 Banknote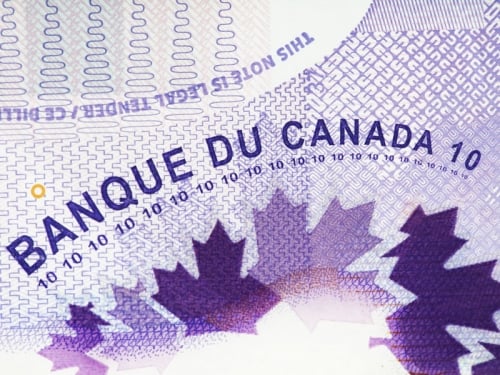 Ordering foreign currency online is easy with OnlineFX.
The Bank of Canada issued a new $10 note which features a map of the historic North End of Halifax and the face of Viola Desmond, a civil rights activist.
This banknote was announced back in 2016, and will be the first vertical banknote that Canada has ever put into circulation. Here's a full brochure with all of the details.
Who is Viola Desmond?
Viola Desmond was a businesswomen from Nova Scotia who was jailed when she refused to leave a whites-only area of a movie theatre in 1946. Desmond was not given a lawyer to represent her, so she represented herself. When she was found guilty, she took her case back to court to continue fighting for what was right.
Although Desmond was convicted and fined for this act, she helped inspire movements across the country. She was able to bring more people together to fight for equal rights in Nova Scotia and all around Canada.
What is Halifax?
Halifax is the capital of Nova Scotia. Viola Desmond was born and raised in the North End of the area. Desmond achieved her dream of owning a beauty parlour in the area. She lived a happy life in Halifax with her husband, Jack Desmond.
The community in the North End of Halifax there came together in support of Desmond through her trials and even after they were over. They were able to join forces and insist on their rights. The banknote features a map of the area, depicting the area where Viola's beauty parlour was.
What else is featured?
The banknote illustrates The Library of Parliament's vaulted dome ceiling, the Canadian Flag, and Canada's coat of arms. In addition, you can see the Canadian Museum for Human Rights in Winnipeg, an eagle feather, and a laurel leaf.
These symbols all represent Canada's freedom, power, and beauty. They focus on the justice that is brought to its citizens. The Canadian Charter of Rights and Freedoms is also written on the bill, demonstrating the rights and freedoms that Canadian people have.
The banknote comes with Canada's push for new currency to be in circulation, due to the fact that older denominations of currency could facilitate illicit activities. The new vertical look to this banknote will definitely add some change!
About Currency Exchange International
Currency Exchange International (CXI) is a leading provider of foreign currency exchange services in North America for financial institutions, corporations and travelers. Products and services for international travelers include access to buy and sell more than 90 foreign currencies, multi-currency cash passport's, traveler's cheques and gold bullion coins and bars. For financial institutions and corporations, our services include the exchange of foreign currencies, international wire transfers, global EFT, the purchase and sale of foreign bank drafts, international traveler's cheques, and foreign cheque clearing through the use of CXI's innovative CEIFX web-based FX software www.ceifx.com