Science Rules With This New British Currency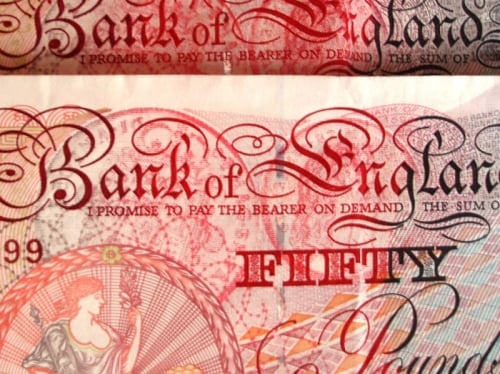 Ordering foreign currency online is easy with OnlineFX.
The Bank of England is taking suggestions for the new face of their £50 banknote. "Think Science" is the motto for this search, as they are looking for a scientist to showcase. The search will go on until December 14, 2018, and the chosen figure will be announced in 2019.
What is the criteria for the new currency
All people who appear on banknotes must be real people, and not alive. The only exception to this is The Queen, Elizabeth II. For this specific banknote, they are looking for someone who contributed to a field of science. The field of science could be pure or applied, including chemistry, engineering, zoology, technology, etc.
The figure they are looking for needs to be inspirational, having had united people. They need to have brought leadership and innovation to the UK. Overall, they need to have provided value to the UK and shaped thought in some way.
How will the currency be made
Currently, the Bank of England issues £20 and £50 banknotes printed on paper, while the £5 and £10 notes are printed on polymer. However, this new £50 banknote will be printed on polymer. Polymer banknotes are safer, because they allow for strengthened security features, and they are able to stay cleaner longer.
In addition, polymer is stronger than paper. Because these banknotes are stronger and last longer, they are much better for the environment. Overall, it is the best decision to make this new banknote on polymer.
How to submit a nominee
Visit the Bank of England website.

Select "Nominate Now."

Enter the name of your nominee, an explanation of why you nominated this person, and ensure that they are both deceased and a scientist.
​You can make as many submissions for this nominee as you would like. Who would you nominate and why?
About Currency Exchange International
Currency Exchange International (CXI) is a leading provider of foreign currency exchange services in North America for financial institutions, corporations and travelers. Products and services for international travelers include access to buy and sell more than 90 foreign currencies, multi-currency cash passport's, traveler's cheques and gold bullion coins and bars. For financial institutions and corporations, our services include the exchange of foreign currencies, international wire transfers, global EFT, the purchase and sale of foreign bank drafts, international traveler's cheques, and foreign cheque clearing through the use of CXI's innovative CEIFX web-based FX software www.ceifx.com