Damaged Currency? The U.S. Bureau of Engraving and Printing Can Exchange It for You
Vokhid
December 12th, 2018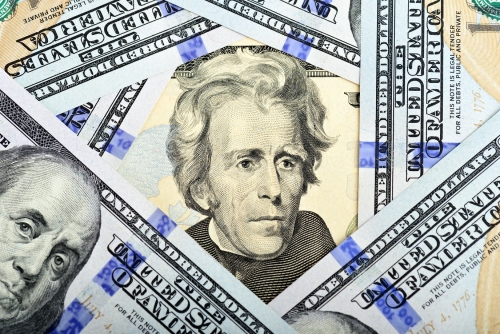 Ordering foreign currency is easy with OnlineFX.
Do you have money that is broken, burned, or otherwise damaged? The Mutilated Currency Division at the Bureau of Engraving and Printing (BEP) does a great job of examining your damaged currency and reimbursing you for it! Check out the video below to learn how they do it.
How to Submit A Damaged Currency Claim
To submit your damaged currency, you can personally deliver it to the Bureau of Engraving and Printing, or you can mail it there. You must include a letter with the estimated value of your currency, your contact information, and details on how the currency came to be damaged.
This letter should also include the bank account information and routing number for your account at a U.S. bank. Make sure that you carefully package your money to avoid further damage.
If you are hand delivering to the Bureau of Engraving and Printing, make sure you know their hours of operation and find out when they may or not be closed.
Your case may take between six months to thirty-six months to process. In the meantime, if you need to contact the Mutilated Currency Division about your pending case, the best way to reach them is via their email address: [email protected]
Why Does the US Bureau of Engraving and Printing Do This?
Since this is a free service, you may be wondering why the Mutilated Currency Division provides this help for individuals around the country?
According to the U.S. Bureau of Engraving and Printing, the most commons causes of currency damage are:
Fire

Water

Chemicals

Explosives

Animal, insect, or rodent damage

Petrification or deterioration by burying
As you can see, almost all of these are out of one's control. Eric Walsh, the Assistant Manager of the Mutilated Currency Division, explains that they just want to provide relief for people around the country. After natural disasters, more and more cases of mutilated currency arise.
Wildfires, hurricanes, and other serious events can put you in a situation where you need to replace your money. Don't worry! This team is here to help you and we're happy to recommend them to you.
*The service mentioned is not a CXI service. We are not involved in the process and cannot provide any answers other than what is publicly available. All information is subject to change without notice.
About Currency Exchange International
Currency Exchange International (CXI) is a leading provider of foreign currency exchange services in North America for financial institutions, corporations and travelers. Products and services for international travelers include access to buy and sell more than 90 foreign currencies, multi-currency cash passport's, traveler's cheques and gold bullion coins and bars. For financial institutions and corporations, our services include the exchange of foreign currencies, international wire transfers, global EFT, the purchase and sale of foreign bank drafts, international traveler's cheques, and foreign cheque clearing through the use of CXI's innovative CEIFX web-based FX software www.ceifx.com