CXI Grand Opening at Stamford Town Center in Stamford Connecticut
Jacquelyn
March 26th, 2018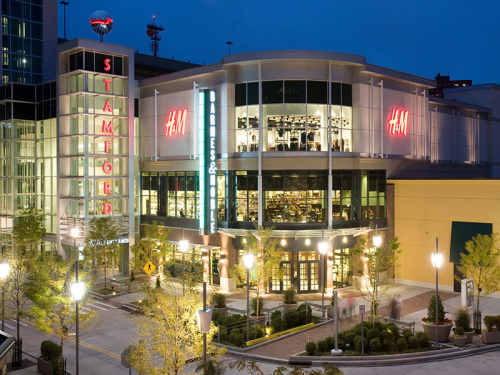 Ordering foreign currency is easy with OnlineFX.
CXI's Stamford Town Center location is permanently closed. We have extended our OnlineFX home delivery services to now include the state of Connecticut to our list of states you can order online from.
Foreign Currency Exchange Services
Stamford Town Center is a world-class shopping center and also known as the eighth largest mall in Connecticut. With direct access to over 100 retailers, you can now easily find Currency Exchange International.
Starting today, both international travelers and locals can go to Stamford Town Center, and never need to leave the mall to exchange their currency into USD or any other foreign currency.
CXI always aims to create a worry-free currency service for all of Stamford's foreign currency needs in Connecticut. Our friendly and knowledgeable team are ready to provide you with the following:
Save Big with CXI's Best Rate Guarantee
In case you didn't know, we have a Best Rate Guarantee. This guarantee means CXI's company-owned location will match or beat the exchange rate given by any local bank or airport for the same product and service on the same day and time of the exchange.
If you find a better rate within the same city and on the same day as the CXI branch you plan to exchange with, notify the CXI branch. Our branch will confirm that the rate you present is for the same amount and currency as you plan to exchange with CXI.
Once confirmed with the bank or airport, CXI will match or beat the given rate. This way you know you are always getting a great exchange value along with the added convenience of seven days a week service.
Where to exchange currency in Stamford, Connecticut?
Address: 100 Greyrock Place Stamford, Connecticut 06901
Phone: 203-391-9013
Hours: Mon-Sat: 10am - 6pm; Sun: Closed
Top 5 things to do in Stamford, Connecticut
Now whether you're a local or an international traveler, you will always find plenty of fun things to do in Stamford, Connecticut!
It all depends on what you're looking to do when you're in town. This is why we've decided to highlight the top 5 best things to do when visiting Stamford, Connecticut.
See more blog posts >

Subscribe to platinum passport >
About Currency Exchange International
Currency Exchange International (CXI) is a leading provider of foreign currency exchange services in North America for financial institutions, corporations and travelers. Products and services for international travelers include access to buy and sell more than 90 foreign currencies, multi-currency cash passport's, traveler's cheques and gold bullion coins and bars. For financial institutions and corporations, our services include the exchange of foreign currencies, international wire transfers, global EFT, the purchase and sale of foreign bank drafts, international traveler's cheques, and foreign cheque clearing through the use of CXI's innovative CEIFX web-based FX software www.ceifx.com