Culinary Travel is the Travel Trend You Need to Try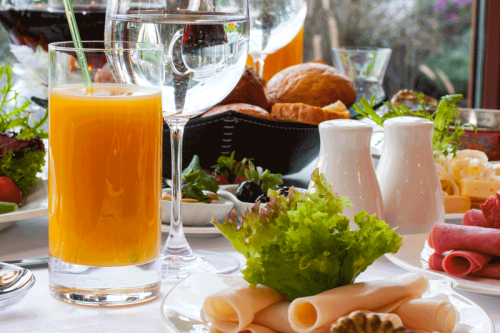 Ordering foreign currency online is easy with OnlineFX.
Sometimes the best way to explore a culture is through food. Anywhere you travel, food is strong factor that differentiates one place from another.
A combination of geographical location and historical traditions affect the kind of foods people consume all over the world. This is why culinary travel is a rapidly growing trend.
Food travel has evolved from just visiting restaurants you've added to your bucket list to being inspired to learn about where the food comes from and the cultural influences it's driven by.
Eating is a regular part of your day anywhere you travel, so why not make every meal a learning experience? These days some people even pick their travel destinations based on the food they expect to find there.
Food Tours
There are a variety of companies that offer food tours as a great way to try a variety of different food and learn about the history and culture of a city along the way.
Interested in learning more about Rome or Florence? A variety of tours are available to take you through the neighborhoods that locals eat in every day.
If you're traveling to a country like Israel and have no clue where the best food spots are, walking tours will take you through the markets where you can learn about the variety of cultural foods and where they come from. Some tour companies even offer full experiences that last one to two weeks long.
Active Culinary Tours
If you're looking for a way to sightsee while enjoying the culinary delights during your travel, an active culinary tour could be the perfect fit for you.
These tours, such as those organized by Whole Journeys, combine exploring various cultural foods with activities like hiking and biking.
Not only will you learn about the unique flavors of your desired destination, but you will also engage in wonderful sightseeing. Founded by Whole Foods Market, Whole Journeys alone offers tours around the world.
Cooking Classes
To really immerse yourself in another country's culture, sign up for a cooking class. Many classes are offered across the board that will teach you how to make traditional dishes.
In Mexico, La Villa Bonita will show you how to makes dishes such as chiles en nogada, red and green mole, pescado a la talla, and tamales. Learning from locals in cooking classes will teach you so much more about the traditions of the country than if you simply dined in a good restaurant.
Some tours, such as Gourmet on Tour in Morocco will visit the market with you to gather the ingredients for the meal you will create later on in the day. You will feel like a local, as you learn how to navigate the market and prepare traditional dishes like oven-baked sardines with eggplant and rosewater meringues.
Whether you're looking for some new recipes to take back home with you or just want to learn about a country's food culture, there are a variety of activities for you to partake in. Any one of these excursions are easy to discover no matter where your travels take you.
About Currency Exchange International
Currency Exchange International (CXI) is a leading provider of foreign currency exchange services in North America for financial institutions, corporations and travelers. Products and services for international travelers include access to buy and sell more than 90 foreign currencies, multi-currency cash passport's, traveler's cheques and gold bullion coins and bars. For financial institutions and corporations, our services include the exchange of foreign currencies, international wire transfers, global EFT, the purchase and sale of foreign bank drafts, international traveler's cheques, and foreign cheque clearing through the use of CXI's innovative CEIFX web-based FX software www.ceifx.com