Currency Exchange International Introduces Myanmar Kyat and Serbian Dinar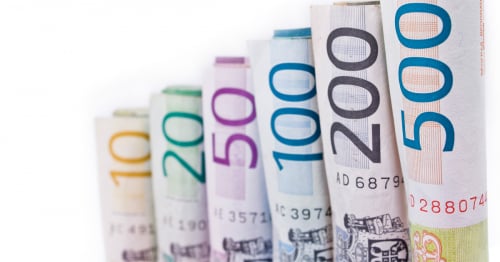 Ordering foreign currency online is easy with OnlineFX.
Currency Exchange International is always looking for ways to make our customers happy. With the addition of the Myanmar kyat and the Serbian dinar, we're excited to be able to offer international travelers more options to pay for their goods and services abroad. So now you can pay with local currency like a travel pro in these two countries.
1. Myanmar Kyat (MMK)

The Myanmar kyat is the currency of Myanmar (Burma). The banknotes are printed on paper. The Central Bank of Myanmar is responsible for issuing the Myanmar banknotes.
The first introduction of kyat only contained coins stamped with the Royal Peacock Seal. Notes were not issued until the second kyat series was introduced. In the late 1980s, the Central Bank of Myanmar issued the Lion series which contains the notes that are currently in circulation. Order Myanmar kyat >
What banknote denominations are available in this currency? 1, 5, 10, 50, 100*, 200, 500, 1000, 5000, 10,000
*Note the 1, 5, 10, 50, and 100 Kyat are rarely used in the country.
2. Serbian Dinar (RSD)

The Serbian dinar is the currency of Serbia. The banknotes are printed on paper material. The National Bank of Serbia is responsible for issuing the Serbian banknotes.
The dinar has been the official currency used in Serbia since the disintegration of the Federal Republic Yugoslavia in 2003. However, the first mention of a Serbian dinar dates back to 1214 during the reign of Stefan Nemanjic. Order Serbian dinar >
What banknote denominations are available in this currency? 10, 20, 50, 100, 200, 500, 1000, 2000, 5000
About Currency Exchange International
Currency Exchange International, CXI, is the leading provider of comprehensive foreign exchange services, risk management solutions and integrated international payments processing technology in North America. CXI's relationship-driven approach ensures clients receive tailored solutions and world-class customer service. Through innovative and trusted FX software platforms, CXI delivers versatile foreign exchange services to our clients, so that they can efficiently manage and streamline their foreign currency and global payment needs. CXI is a trusted partner among financial institutions, corporations and retail markets around the world. To learn more, visit: www.ceifx.com