New HK$500 Banknotes Soon to Release in Hong Kong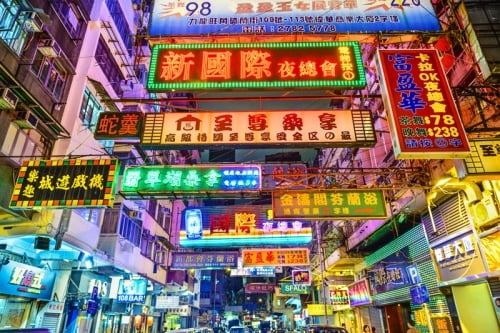 Ordering foreign currency online is easy with OnlineFX.
On January 23, 2019, Hong Kong is set to release new HK$500 banknotes. 230 million banknotes will be made available. This is following the December release of 90 million HK$1,000 banknotes, which received lukewarm responses.
Mixed Responses
In December, Hong Kong released HK$1,000 banknotes. Unfortunately, they did not receive the response they were looking for. Not as many people went to receive the banknotes as expected. Some bank employees even referring to the release as, "just a normal day."
This raises concerns for the new banknote set to release this month. The HK$1,000 and HK$500 banknotes are the first of their design, with improved security features, including an advanced watermark and a concealed denomination. 
The Future of HKD Banknotes
Other denominations, HK$100, HK$50 and HK$20, will be released mid-2019 and early 2020, employing the same security features. Citizens will be able to acquire the new bills at branches of Bank of China (Hong Kong), Standard Chartered Bank (Hong Kong), and HSBC, with each bank using its own designs.
Many are anxious to see what the response to the new banknotes will be. 
About Currency Exchange International
Currency Exchange International (CXI) is a leading provider of foreign currency exchange services in North America for financial institutions, corporations and travelers. Products and services for international travelers include access to buy and sell more than 90 foreign currencies, multi-currency cash passport's, traveler's cheques and gold bullion coins and bars. For financial institutions and corporations, our services include the exchange of foreign currencies, international wire transfers, global EFT, the purchase and sale of foreign bank drafts, international traveler's cheques, and foreign cheque clearing through the use of CXI's innovative CEIFX web-based FX software www.ceifx.com