#PayItForward Progress Update: CXI & EBC Reach Donation Goal for The Foundation for Foster Children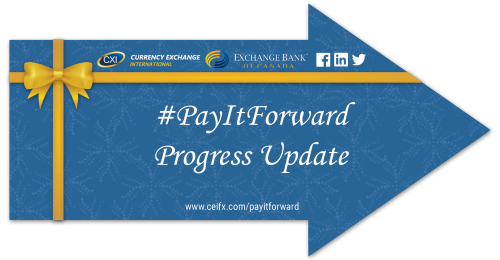 Currency Exchange International, Corp (CXI) and Exchange Bank of Canada (EBC) are proud to announce our employees collectively raised a total of $1,532.74 and reached the goal of raising $1,200 for the Foundation for Foster Children.
Here's a closer look at our Giving Tree with all of our silver (donations under $50) and gold (donations over $50) angels.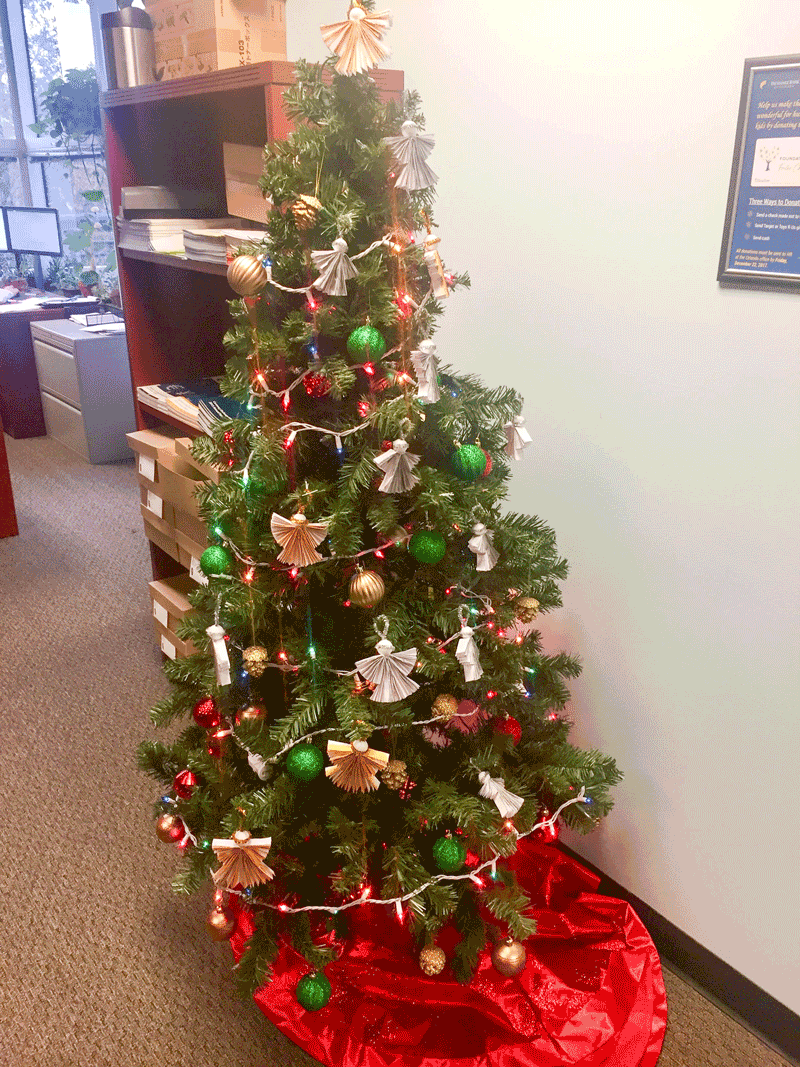 The majority of our donations will go to the Foundation for Foster Children. Since we exceeded our goal, we will be supporting St. Jude Children's Research Hospital as our second charity selected by our employees. We are proud to have another successful charity drive with the help of so many kind-hearted people.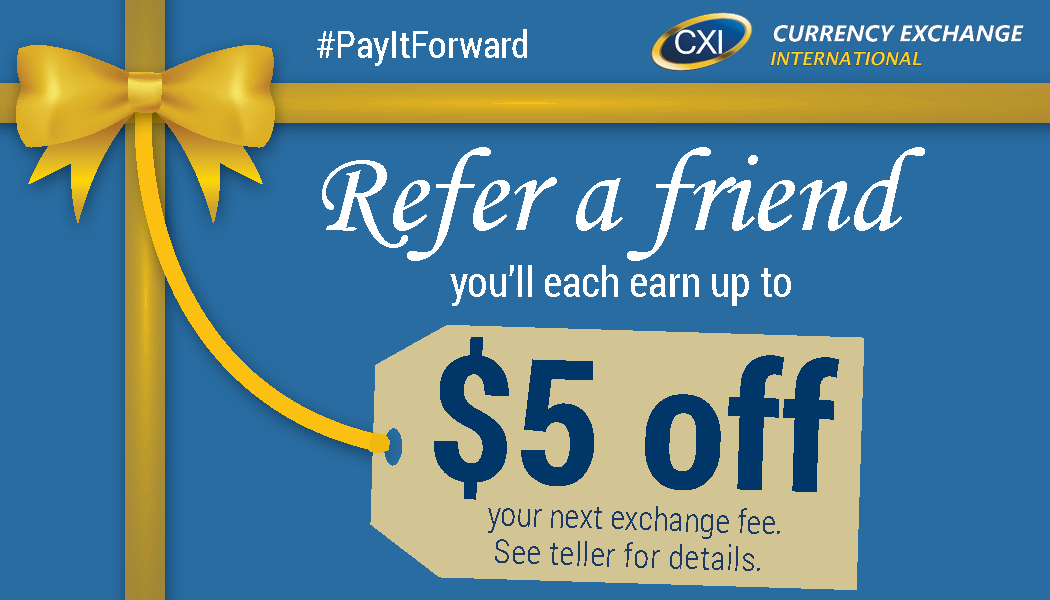 There's still time for you to get involved as a customer of CXI, but hurry because this exclusive offer ends on Sunday, January 7, 2018.
Did you know as a customer of ours you can get a referral card (as shown above) at any of these CXI locations to #PayItForward? This gives you a chance to pass on savings to your familiy and friends during the holiday season.
Here's the full list of branches where you can get a referral card. Already have one? These are the participating CXI locations where you can reserve your currency in Los Angeles, New York City, and Orlando.
Then share with us how you #PayItForward on Facebook, Twitter, and LinkedIn.
About Currency Exchange International
Currency Exchange International (CXI) is a leading provider of foreign currency exchange services in North America for financial institutions, corporations and travelers. Products and services for international travelers include access to buy and sell more than 90 foreign currencies, multi-currency cash passport's, traveler's cheques and gold bullion coins and bars. For financial institutions and corporations, our services include the exchange of foreign currencies, international wire transfers, global EFT, the purchase and sale of foreign bank drafts, international traveler's cheques, and foreign cheque clearing through the use of CXI's innovative CEIFX web-based FX software www.ceifx.com