The Confusion Surrounding Scottish Banknotes in England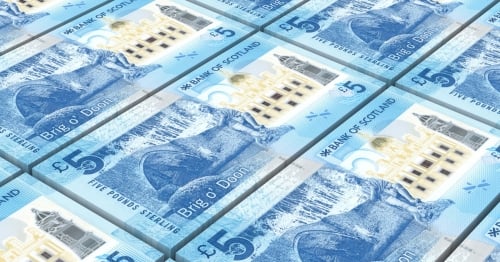 Ordering foreign currency online is easy with OnlineFX.
Have you ever received a banknote and not known if it was a real banknote? Approximately a third of English residents go through this issue when receiving any Scottish banknote. Why does this happen?
The Confusion Behind the Notes
The most likely reason for this uncertainty with Scottish banknotes is due to the fact that Scottish banknotes are considered "legal currency," but not "legal tender." The Royal Mint describes the difference between these terms has to do with the settlement of debts.
#ICYMI: Royal Bank of Scotland unveils design of first polymer £20 note which will feature an image of turn of the century entrepreneur Kate Cranston. Take a look at the history of Royal Bank of Scotland's banknotes so far: https://t.co/H8QrUIDCkp pic.twitter.com/AauEtA1EOD

— RBS (@RBS) October 29, 2018
How Residents Respond to the Notes
About 76% of English residents could not identify which country the Scottish banknotes were from. This could be another source of the dismissal of the banknotes. Another 16% of residents were under the impression that Scottish banknotes were out of circulation. 
Overall, 23% of residents said that they would reject Scottish banknotes if someone tried to use them. This issue began to gain more attention after Judy Murray, a British tennis coach from Scotland, tweeted that her "£10 Bank of Scotland note [was] refused."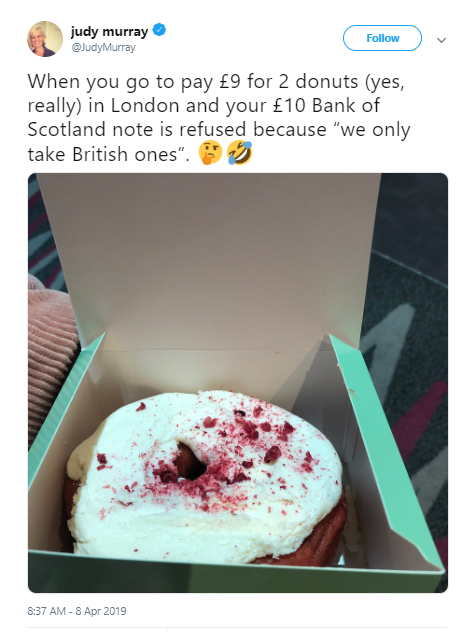 Alistair Carmichael, a member of the U.K. parliament, has been working to enforce the acceptance of Scottish banknotes throughout the U.K. and make sure that businesses accept them as payment.
How to Know if You Received a Fake Banknote
Luckily, you don't have to wonder if your Scottish banknotes are fake if you learned the tips and tricks for identifying a banknote. If you do realize your banknote if fake, here's what you should do. 
What CXI Does to Fight Counterfeit Currency
In order to prevent counterfeit currency, CXI has multiple layers of checks and training our staff receives. We also comply with our internal policy and process by submitting the incident to the secret service for review if we receive it.   
About Currency Exchange International
Currency Exchange International, CXI, is the leading provider of comprehensive foreign exchange services, risk management solutions and integrated international payments processing technology in North America. CXI's relationship-driven approach ensures clients receive tailored solutions and world-class customer service. Through innovative and trusted FX software platforms, CXI delivers versatile foreign exchange services to our clients, so that they can efficiently manage and streamline their foreign currency and global payment needs. CXI is a trusted partner among financial institutions, corporations and retail markets around the world. To learn more, visit: www.ceifx.com