The United States Exported $65.3 Billion Of Its Currency In 2018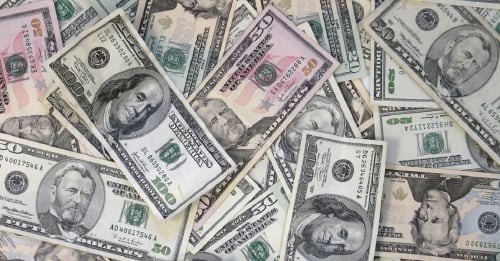 Ordering foreign currency online is easy with OnlineFX.
In 2018, foreign demand for the $100 bill soared, even though within the United States the use of $100 bills has declined. Therefore, when the U.S. exported $65.3 billion of its currency, most of them were $100 bills.
Use of the $100 Bill
By the end of 2017, $100 bills in circulation even surpassed the number of $1 in circulation. The $100 is the second most profitable export right now. Between 2008 and 2017, $100 bills in circulation went up by double, approximately.
Because the U.S. dollar is so strong, about ninety percent of foreign exchange trading involves the dollar.
The Preferred Currency for Crime
Illegal transactions usually use the $100 bill, because delivering a massive value is more simple with bigger banknotes. This is true for most currencies, but the dollar specifically is in higher demand for criminals.
Drug dealing, weapon sales, and gambling activities try to use currency. For this reason, having measures put in place to prevent illegal activity and fraud is important. CXI takes pride in our dedication to regular compliance.
The Dollar Worldwide
In countries where the currency is not stable, people have $100 bills hidden around their homes, usually in mattresses. This often occurs when people don't believe in the financial system or the safety of their money. It is more efficient in these countries to have a large amount of high-value bills, because they are easier to spend.
Even oil, the biggest trade good, is priced and sold in dollars worldwide. There will most likely not be a global currency any time soon, but for now, this currency is the most highly used. Learn facts about the U.S. dollar that will blow your mind here.
About Currency Exchange International
Currency Exchange International, CXI, is the leading provider of comprehensive foreign exchange services, risk management solutions and integrated international payments processing technology in North America. CXI's relationship-driven approach ensures clients receive tailored solutions and world-class customer service. Through innovative and trusted FX software platforms, CXI delivers versatile foreign exchange services to our clients, so that they can efficiently manage and streamline their foreign currency and global payment needs. CXI is a trusted partner among financial institutions, corporations and retail markets around the world. To learn more, visit: www.ceifx.com