Currency Exchange International Three Months Ended December 31, 2012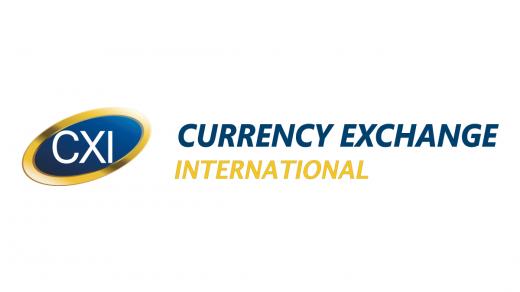 Currency Exchange International Reports Quarterly Financial Results
NOT FOR DISTRIBUTION TO U.S. NEWSWIRE SERVICES OR FOR DISSEMINATION IN THE UNITED STATES. ANY FAILURE TO COMPLY WITH THIS RESTRICTION MAY CONSTITUTE A VIOLATION OF U.S. SECURITIES LAWS.
February 7, 2013
Toronto, Canada – Currency Exchange International, Corp. (the "Company") (TSX:CXI.S; CXI.WT.S), is pleased to announce its financial results and management's discussion and analysis ("MD&A") for the three months ended December 31, 2012 (all figures are in U.S. dollars except where otherwise indicated). The complete and detailed financial statements and MD&A can be found on the Company's SEDAR profile at www.sedar.com.
Financial Highlights for the three months ended December 31, 2012
Revenue increased to $2,808,053 up 3% compared to $2,715,986 for the same quarter in the previous year;
Operating income decreased to $308,223 down 63% compared to $831,209 for the same quarter in the previous year; and
Net income after tax decreased to $80,338, down 85% compared to $536,269 for the same quarter in the previous year.
The Company's total revenue for the three months ended December 31, 2012 was $2,808,503 compared to $2,715,986 for the three months ended December 31, 2012. Commissions from trading increased to $2,552,675 and the fee income decreased to $255,378, as compared to
$2,444,193 and $271,793, respectively, for the three months ended December 31, 2012. The increase in trading commissions can be attributed to retaining new financial institution customers and the addition of four new company owned retail stores and an additional 39 inventory on consignment locations offset by a reduction in the trading volume of exotic currencies, particularly the Iraqi Dinars, which were executed at higher margins and have subsequently declined in both frequency and volume. The decrease in fee income is related directly to the decrease in the number of exotic currency trades performed during the period. Certain expenses, being salaries and benefits, legal and professional fees, and postage and shipping were higher for the quarter and, in addition, charges were incurred during the quarter with respect to the formation of Exchange Bank of Canada as noted below.
Exchange Bank of Canada
On November 23, 2012, CXI submitted its application to continue its wholly-owned subsidiary, Currency Exchange International of Canada Corp., as a new Canadian Schedule I bank. Subject to review and approval of the application by the Office of the Superintendent of Financial Institutions (Canada) and the Minister of Finance (Canada), the new bank will be called "Exchange Bank of Canada" in English and "Banque de Change du Canada" in French and will have its head office in Toronto.
During the three months ended December 31, 2012, the Company incurred charges $133,389 related to the formation of Exchange Bank of Canada compared to $Nil during the same quarter of the previous year.
Change in financial year end
The Company announces that it will change its financial year-end from September 30 to October
31. The change in year-end is being undertaken in connection with the continuance of the Company's wholly-owned subsidiary, Currency Exchange International of Canada Corp. as a new Canadian Schedule I bank.
The Company's transition year will be the 13 month period ending October 31, 2013. The comparative period will be the 12 months ended September 30, 2012. The filing deadline for these financial statements is January 29, 2014. Further details can be found in the notice of change in year-end, which will be filed on SEDAR under the Company's profile.
Service Agreement Reached with Seminole Gaming
The Seminole Tribe of Florida, owners of Seminole Gaming, has signed an agreement with the Company to commence currency exchange in six of its Florida casinos. The agreement covers the Seminole Tribe's two Seminole Hard Rock & Casinos, located in Tampa and Hollywood, one of which is ranked as the world's sixth-largest casino, and four Seminole Casinos in Hollywood, Coconut Creek, Immokalee, and Brighton the ability to exchange more than 80 countries' currencies directly at each casino's guest service desk.
Appointment of Grant Thornton LLP as the Company's Auditors
At the annual general meeting of the shareholders of Currency Exchange International, Corp. held on February 6, 2012, the Company appointed Grant Thornton LLP as auditors to the Company and its subsidiaries for the ensuing year. President and Chief Executive Officer Randolph Pinna commented "the Company determined that it was the appropriate time to appoint a new audit firm to support management in developing and growing CXI's business. Grant Thornton's experience and international focus will assist in our growth plans throughout North America."
Conference Call
The Company plans to host a conference call on February 12 at 11:00 AM (EST). To participate in the call please dial:
Toll Free Canada: +1 (888) 350-3035
Toll Free United States +1 (877) 273-4202 Conference ID number: 6986532
To listen to the conference call, please dial the appropriate number and enter Conference Id number 6986532.
About Currency Exchange International, Corp.
The Company is in the business of providing a range of foreign currency exchange and related products and services in North America, including the Hawaiian Islands. Primary products and services include the exchange of foreign currencies, wire transfer payments, purchase and sale of foreign bank drafts and international traveler cheques, and foreign cheque clearing. Related products and services include the licensing of proprietary FX software applications delivered on its web-based interface, www.ceifx.com ("CEIFX") and licensing retail foreign currency operations to select companies in agreed locations.
The company's services are provided in Canada by its wholly owned subsidiary based in Toronto, Canada through the use of its proprietary software www.ceifx.ca.
CAUTIONARY STATEMENT REGARDING FORWARD-LOOKING INFORMATION
This press release includes forward-looking information within the meaning of applicable securities laws. This forward-looking information includes, or may be based upon, estimates, forecasts and statements as to management's expectations with respect to, among other things, demand and market outlook for wholesale and retail foreign currency exchange products and services, proposed entry into the Canadian financial services industry, future growth, the timing and scale of future business plans, results of operations, performance, and business prospects and opportunities. Forward-looking statements are identified by the use of terms and phrases such as "anticipate", "believe", "could", "estimate", "expect", "intend", "may", "plan", "predict", "preliminary", "project", "will", "would", and similar terms and phrases, including references to assumptions.
Forward-looking information is based on the opinions and estimates of management at the date such information is provided, and on information available to management at such time. Forward-looking information involves significant risks, uncertainties and assumptions that could cause the Company's actual results, performance or achievements to differ materially from the results discussed or implied in such forward-looking information. Actual results may differ materially from results indicated in forward-looking information due to a number of factors including, without limitation, the competitive nature of the foreign exchange industry, currency exchange risks, the need for the Company to manage its planned growth, the effects of product development and the need for continued technological change, protection of the Company's proprietary rights, the effect of government regulation and compliance on the Company and the industry in which it operates, network security risks, the ability of the Company to maintain properly working systems, theft and risk of physical harm to personnel, reliance on key management personnel, global economic deterioration negatively impacting tourism, volatile securities markets impacting security pricing in a manner unrelated to operating performance and impeding access to capital or increasing the cost of capital, and the regulatory approval process for a new Canadian Schedule I bank, as well as the factors identified throughout this press release and in the section entitled "Risks and Uncertainties" of the Company's Management's Discussion and Analysis for the three months ended December 31, 2012. The forward-looking information contained in this press release represents management's expectations as of the date hereof (or as of the date such information is otherwise stated to be
presented), and is subject to change after such date. The Company disclaims any intention or obligation to update or revise any forward-looking information whether as a result of new information, future events or otherwise, except as required under applicable securities laws.
The Toronto Stock Exchange does not accept responsibility for the adequacy or accuracy of this press release. No stock exchange, securities commission or other regulatory authority has approved or disapproved the information contained in this press release.