Currency Exchange International Reports Annual Financial Results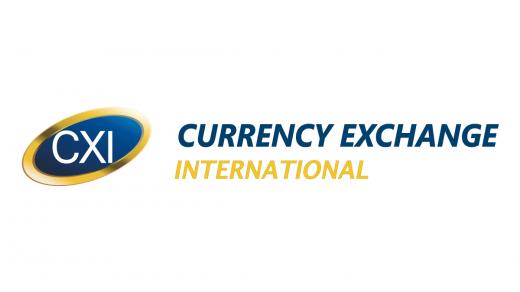 Currency Exchange International Reports Annual Financial Results
NOT FOR DISTRIBUTION TO U.S. NEWSWIRE SERVICES OR FOR DISSEMINATION IN THE UNITED STATES. ANY FAILURE TO COMPLY WITH THIS RESTRICTION MAY CONSTITUTE A VIOLATION OF U.S. SECURITIES LAWS.
December 10, 2012
Toronto, Canada – Currency Exchange International, Corp. (the "Company") (TSX:CXI.S; CXI.WT.S), is pleased to announce its financial results and management's discussion and analysis ("MD&A") for the year ended September 30, 2012. (all figures are in U.S. dollars except where otherwise indicated). The complete and detailed financial statements and MD&A can be found on the Company's SEDAR profile at www.sedar.com.
Financial Highlights for the year ended September 30, 2012:
Revenue increased to $12,314,473 up 42% compared to $8,683,705 for the year ended September 30, 2011;
Operating income increased to $3,573,621 up 28% compared to $2,796,779 for the year ended September 30, 2011; and
Net income after tax increased to $2,717,652, up 82% compared to $1,489,686 for the year ended September 30, 2011
The Company's total revenue for the financial year ended September 30, 2012 was $12,314,473 compared to $8,683,705 for the year ended September 30, 2011. Commissions from trading increased to $11,245,366 and the fee income increased to $1,069,107, as compared to $7,780,555 and $903,150, respectively, for the year ended September 30, 2011. The increase in trading commissions can be attributed to retaining new financial institution customers and the addition of five new company owned retail stores and an additional thirty inventory on consignment locations. Additional revenue was generated from increased trading volumes of exotic currencies. The increase in fee income reflects the addition of new retail locations. Fee income generally exhibits growth that correlates to the Company's increase in its retail base.
Annual Shareholder's Meeting
An annual general meeting of the Shareholders of the Company will be held at the Exchange Tower, Suite 1800, 130 King Street West, Toronto, Ontario M5X 1E3, on February 6, 2013 at 11:00 a.m. (Eastern Standard Time).
Initial Public Offering
On March 9, 2012, the Company completed its initial public offering ("IPO") on the Toronto Stock Exchange ("TSX") by issuing 1,380,000 units at a price of Cdn$6.65 per unit for aggregate proceeds of Cdn$9,177,000. Each Unit is comprised of one common share in the capital stock of the Company ("Common Share") and one Common Share Purchase Warrant ("Warrant").
Funds received were used to finance foreign exchange inventories for wholesale and retail growth opportunities as well as debt reduction.
Exchange Bank of Canada
On November 23, 2012, CXI submitted its application to continue its wholly-owned subsidiary, Currency Exchange International of Canada Corp., as a new Canadian Schedule I bank. Subject to review and approval of the application by the Office of the Superintendent of Financial Institutions (Canada) and the Minister of Finance (Canada), the new bank will be called "Exchange Bank of Canada" in English and "Banque de Change du Canada" in French and will have its head office in Toronto.
Conference Call
The Company plans to host a conference call on December 10, 2012 at 11:00 AM (EST). To participate in the call please dial:
Toll Free Canada: +1 (888) 350-3035
Toll Free United States +1 (877) 273-4202 Conference ID number: 8441902
To listen to the conference call, please dial the appropriate number and enter Conference Id number 8441902.
About Currency Exchange International, Corp.
The Company is in the business of providing a range of foreign currency exchange and related products and services in North America, including the Hawaiian Islands. Primary products and services include the exchange of foreign currencies, wire transfer payments, purchase and sale of foreign bank drafts and international traveler cheques, and foreign cheque clearing. Related products and services include the licensing of proprietary FX software applications delivered on its web-based interface, www.ceifx.com ("CEIFX") and licensing retail foreign currency operations to select companies in agreed locations.
The company's services are provided in Canada by its wholly owned subsidiary based in Toronto, Canada through the use of its proprietary software www.ceifx.ca.
CAUTION REGARDING FORWARD-LOOKING INFORMATION
This press release includes forward-looking statements within the meaning of applicable securities laws. Forward-looking statements relate to analyses and other information that are based on forecasts of future results and estimates of amounts not yet determinable. These statements may involve, but are not limited to, comments relating to preliminary results, guidance, strategies, expectations, planned operations or future actions. Forward-looking statements are identified by the use of terms and phrases such as "preliminary", "anticipate", "believe", "could", "estimate", "expect", "intend", "may", "plan", "predict", "project", "will", "would", and similar terms and phrases, including references to assumptions.
CAUTION REGARDING FORWARD-LOOKING INFORMATION (continued)
Forward-looking statements, by their nature, are based on assumptions, including those described herein and are subject to important risks and uncertainties. Forward-looking statements cannot be relied upon due to, amongst other things, changing external events and general uncertainties of the business. Actual results may differ materially from results indicated in forward-looking statements due to a number of factors, including without limitation, the Company's limited operating history, future capital needs and uncertainty of additional financing, the competitive nature of the industry, currency exchange risks, the need for the Company to manage its planned growth and expansion, the effects of product development and need for continued technology change, protection of proprietary rights, the effect of government regulation and compliance on the Company and the industry, network security risks, the ability of the Company to maintain properly working systems; theft and risk of physical harm to personnel, reliance on key personnel, global economic and financial market deterioration impacting tourism and impeding access to capital or increasing the cost of capital, volatile securities markets impacting security pricing unrelated to operating performance, the ability to enforce judgments against a foreign corporation and its management and receipt of regulatory approval to incorporate a new Schedule 1 bank, as well as the factors identified throughout this news release and those identified in section entitled "Risks and Uncertainties" of the Company's MD&A for the year ended September 30, 2012. The forward-looking statements contained in this news release represent the Company's expectations as of the date of this news release (or as of the date they are otherwise stated to be made), and are subject to change after such date. However, the Company disclaims any intention or obligation to update or revise any forward-looking statements whether as a result of new information, future events or otherwise, except as required under applicable securities regulations.