CXI Introduces FX Now International Payments Platform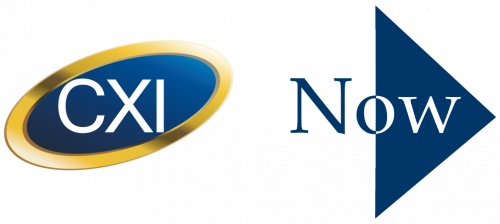 Become a CXI client for free access to CXI FX Now.
Currency Exchange International, Corp is pleased to kick off CXI FX Now. The foreign exchange (FX) and international payments platform is now ready to help you innovate the way you manage and make all of your global payments.
Top features included in CXI FX Now international payments platform dashboard
My Account
Payments
Forex Dealing

Beneficiaries

Company Information

Documents

Administration
​

​
What does the CXI FX Now international payments platform solve?
Improve your FX and international payment management
Know more with 24/7 access to your FX balances (multi-currency balances) and international payment statuses
Easily streamline and automate international payments

Initiate international payments faster

Minimize delayed payments with simple beneficiary templates
​
---
CXI FX Now platform provides faster and clearer global payment management for organizations moving money around the world.
Improve your FX and international payment process with less time managing accounts and more control of your organization's FX balances, easily streamline and automate FX payments, quickly send global payments on-demand, and improve accuracy with simple beneficiary templates.
All of this attempts to solve a fast-growing problem in the foreign exchange payments industry. These efforts are based on new research, which highlights the expanding role of all treasurers and rethinking their role.
In a survey conducted by HSBC and FT Remark, it was revealed that "58% of CFOs in larger businesses say that FX risk management is one of the two risks that currently occupy the largest proportion of their time," according to the Global Treasurer.
Over the next three years, 53% of treasurers expect changes in the FX industry and regulations to materially impact their international payment's risk management strategy. If these risks are not handled efficiently, the pitfalls of foreign exchange (FX) risk can ultimately put significant strain on your company's financial health.
Capabilities of the CXI FX Now international payments platform
This is why treasurers and corporations can now leave their FX challenges behind and say hello to CXI FX Now. It's our all-in-one easy and powerful FX payments platform solution for you to better manage and reduce your FX risk.
All of the features mentioned above are designed to enhance and improve your FX payment experience in a structured and efficient manner for your business.
About Currency Exchange International
Currency Exchange International (CXI) is a leading provider of foreign currency exchange services in North America for financial institutions, corporations and travelers. Products and services for international travelers include access to buy and sell more than 90 foreign currencies, multi-currency cash passport's, traveler's cheques and gold bullion coins and bars. For financial institutions and corporations, our services include the exchange of foreign currencies, international wire transfers, global EFT, the purchase and sale of foreign bank drafts, international traveler's cheques, and foreign cheque clearing through the use of CXI's innovative CEIFX web-based FX software www.ceifx.com